Record Store Day is here again! After last year's mammoth list of 643 exclusive releases, organisers have taken concerns on board and produced a much leaner list of, uhm, 592. Still need help picking through it? FFS picks out the folky gems within.
PLEASE NOTE – the prices are the ones we have been given, but please don't blame us if the odd thing is more expensive on the day! We're just trying to help you budget!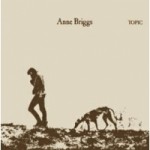 Anne Briggs – Anne Briggs LP – £18.99. Limited to 750.
A precocious young talent who began recording in her teenage years, Briggs went on to have a huge influence on the likes of Sandy Denny, Linda Thompson and June Tabor before walking away from her music career in 1973. Two years earlier, she had delivered her first full LP, the purest of the three LPs she would record.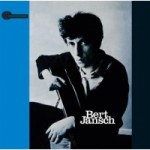 Bert Jansch – Bert Jansch LP/Needle of Death EP – £20.99/£9.99. LP limited to 800, EP to 500.
There are two ways to buy the brilliant 'Needle of Death' from hugely influential guitarist Bert Jansch this year. If you're just looking to dip your toe into the world of Bert, you can grab a reissue of the original EP, or go the whole hog and grab the outstanding self-titled album on which it appeared. Oh, and just to show how big a deal 'Needle of Death' remains, Mark Lanegan is releasing a cover of it in a separate RSD 7" this year.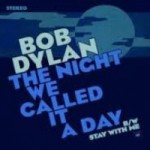 Bob Dylan – The Night We Called It A Day/Stay With Me. Single – £7.99. Limited to 4000.
Dylan surprised and delighted with the quality of his last release Shadows In The Night, not least because the notion of him covering a bunch of Sinatra standards didn't initially sound too promising. Here you can grab two sides of the action on blue vinyl.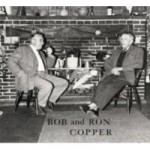 Bob & Ron Copper – Traditional Songs From Rottingdean LP – £18.99. Limited to 500.
If you want to go for some truly old-school folk, brothers Bob and Ron from the famous Copper family of Rottingdean will see you right. Their 1963 album gets a faithful repressing.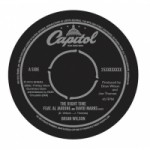 Brian Wilson – The Right Time/Sail Away. Single – £7.99. Limited to 2000.
The Beach Boys great is due to return soon with a new album, and those who brave the queues will get first taste through this 7". Wilson teamed up with Al Jardine and David Marks on 'The Right Time' with Blondie Chaplin and Jardine again working on 'Sail Away'. The single will come in a traditional style Capital Records sleeve.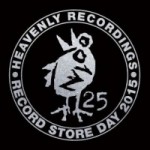 Caitlin Rose/Kid Wave – Been Thinking About You All The Time/Listen To Your Heart. Single – £7.99. Limited to 500.
Heavenly Recordings are releasing a 7 by 7 series of split singles for Record Store Day this year, and even though Caitlin is not on Heavenly, they love her just as much as we do and made sure she was part of it. This is a previously unreleased track from Rose, while Kid Wave tackles a Tom Petty classic in the flipside.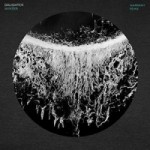 Daughter/Warpaint – Winter/Feeling Alright. 12" EP – £7.99. Limited to 500.
Late last year Daughter and Warpaint took their mutual admiration to the point of remixing one another's songs, and the tracks are now getting a physical release for RSD. Warpaint remixed Daughter's 'Winter' while Daughter took on Warpaint's 'Feeling Alright'. The remixes appear here alongside the originals.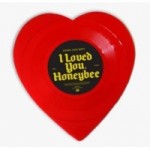 Father John Misty – I Love You, Honeybee. Red heart-shaped vinyl – £9.99. Limited to 500.
Father John Misty's sophomore effort I Love You, Honeybear has been one of the early highlights of the year, and he's very much stepped up to the plate for RSD with a reworking of the title track, now about a honeybee, issued on a heart-shaped record. Expect these to fly out of the shops.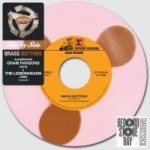 Gram Parsons/Lemonheads – Brass Buttons. Coloured 7" – £11.99. Limited to 500.
Rhino's Side by Side series has been a mainstay of RSD for years, and this year the popular format sees the Lemonheads' take on 'Brass Buttons' alongside Gram's classic. However, the real news is the wild looking pink vinyl with brass-coloured splatter.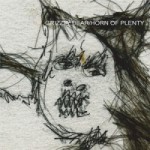 Grizzly Bear – Horn of Plenty LP. Clear vinyl with black splatter. £16.99. Limited to 700.
We did a double take when we first saw this on the list. After all, it was also reissued for Record Store Day on 2013. Maybe everyone is running out of ideas. However, if you're still missing a copy of Grizzly Bear's 2004 debut, or feel you don't quite have enough copies yet, this clear vinyl with black splatter will do the trick.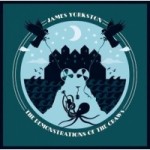 James Yorkston – The Demonstration of the Craws (Demos). LP – £21.99. Limited to 500.
Yorkston fans can over-indulge in the collected demos that would become 2014's acclaimed The Cellardyke Recording & Wassailing Society.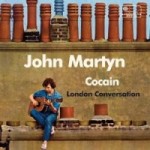 John Martyn – Cocain/London Conversation. 7" – £12.99. Limited to 700.
No, that's not a typo. One of John Martyn's most famous singles was Cocain without an 'e'. For years the song has only appeared on vinyl on the full London Conversation LP, but that is rectified here.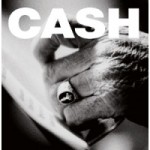 Johnny Cash – The Man Comes Around/Personal Jesus & Koncert v Praze – Live In Prague 1983. 7" single – £11.99. Red vinyl LP – £24.99.
There are two tasty treats for Johnny Cash fans eager for more after last year's reissue of With His Hot & Blue Guitar. With a vinyl collection of the American Recordings series on the horizon, two of the stand-out tracks are collected on one 7", while the archives have been raided for a 1983 live performance in Prague. This performance from behind the Iron Curtain gets a suitably Soviet shade of red vinyl.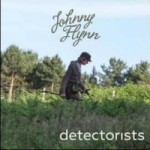 Johnny Flynn – The Detectorists. 7" single – £7.99. Limited to 500.
FFS favourite Johnny soundtracked (and made a brief cameo appearance in) last year's BBC Four comedy The Detectorists, the tale of two members of the Danebury Metal Detecting Club and their search for treasure and meaning in the fields of Essex. This 7" features the theme tune and an alternate version.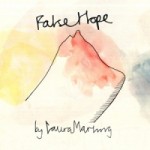 Laura Marling – False Hope. 7" single – £7.99. Limited to 1000.
If Father John Misty's album is among the highlights, then Laura Marling's towering Short Movie might be the highlight of the music year so far. Album track 'False Hope' gets an RSD exclusive single release, backed with live favourite 'David'.