CocoRosie – We Are On Fire
Paris-based American sisters Sierra and Bianca Casady, aka CocoRosie, are back with their first new music in two years, and 'We Are On Fire' is a wonderfully twisted outing, like Portishead tackling an old folk song while under the spell of some powerful ancient magic.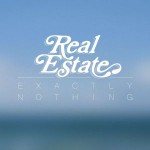 Real Estate – Exactly Nothing
'Exactly Nothing' first appeared across the Atlantic as the b-side to 'Easy', the latest single taken from last year's Days, but it appears the New Jersey band have decided it was wasted in such a role as this bright and breezy track, ideal for the summer which may or may not show up any day now, gets a proper release all of its own. Whether that means its earmarked for the next album or not, we'll have to wait and see.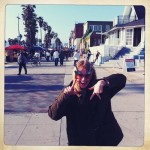 Lucy Rose – Lines
Lucy Rose is celebrating the news that her debut album Like I Used To will come out on September 24 with the release of new single 'Lines', a spirited, powerful song that only whets the appetite for the full long-player to come.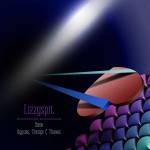 Lizzyspit – Home/Gypsies, Thieves & Tramps
Passionate, stripped back and raw, Home builds on Lizzyspit's reputation for direct, emotional songs but more ear-catching here is the double AA side, a bold cover of Cher's Gypsies, Thieves & Tramps – a song that dates back to 1971 as Cher was moving away from the 3614 Jackson Highway-era psychedelic folk-rock and starting to add a little sparkle. Lizzyspit's intimate version strips away the glitz to reveal the soulful song beneath.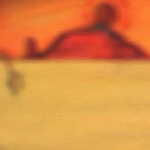 Early Ghost – Cadaques
Early Ghost, they of "blaring trumpets, plucky banjos, wailing harmonicas, whistling, more cowbell, xylophones and a mandolin that reigneth supreme" we wrote about last year, are preparing their debut album and to get us all in the mood they're offering up 'Cadaques' as a free download. It's another lovely slice of psychedelic folk that reminds us of early Coral, and we're looking forward to that September long-player already.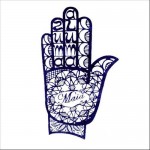 Maia – Zuma Aluma
Maia seem to have dropped 'The Band' from their name, but they remain all present and correct. The self-proclaimed inventors of sci-fi folk return with new single 'Zuma Aluma', a spritely wee number that may get slightly cheesy around the chorus but does everything in such a sense of good-natured fun that you're able to forgive them.
Maia – Zuma Aluma from Maia on Vimeo.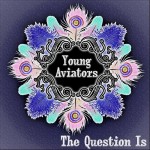 The Young Aviators – The Question Is
The Young Aviators are three Irish transplants living in Glasgow, and their new single on Electric Honey, 'The Question Is', is fun, spiky indie with a folk flavouring. They plough a well-worn field, but do it well enough to keep you listening.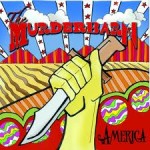 The Murder Barn – America/Harvest
The Murder Barn are, judging from this double A-side, something of a contradiction. 'America' is swirling psychedelic folk drawing on the classics. Chesca Dolecka's soaring vocals, and sardonic lyrics, overlay some powerful strings and it's all very powerful yet chilled. But 'Harvest' sets a more menacing tone immediately, and builds to breaks out into something much heavier. If nothing else, they show some impressive range, so it'll be interesting to see which direction they choose to take it in.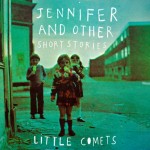 Little Comets – Jennifer
This is an arresting anthem that sounds like it belongs on an 80s teen film soundtrack – borrowing from all the classic touchstones of the era and reminding us a little of 25th birthday album of the moment Graceland. It makes for a big, bold sound.