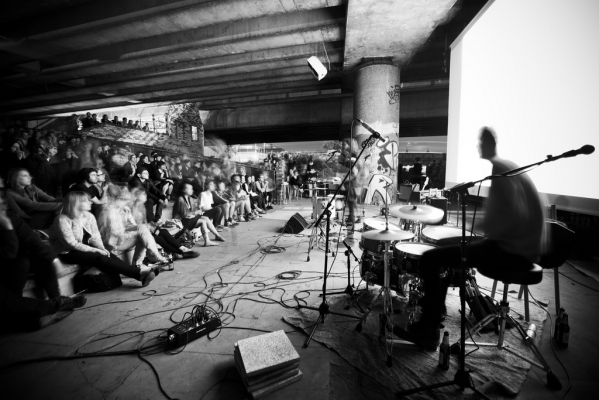 Team FFS are delighted to hear about the recent release of Peggy Sue's third and wonderful album of covers: 'The Songs of Scorpio Rising'. Those of you who have heard the album will already be familiar with the band's marvellous take on some of those classic hits we know too well, including everything from Presley's 'Fools Rush In', to some of our old favourites like Ray Charles' 'Hit the Road Jack'. For now, I'll leave you with the option of purchasing this phenomena, an option I really wouldn't say no to. See here for more info.
On an exciting note, Peggy Sue have also recently announced some live dates in London in which the band will be performing these covers to a small crowd of lucky people. There are showings for both and evening performance and a matinee performance on the 22nd July, and tickets are available here. The band have warned us all to not dilly dally as it seems they're selling fast, so grab some while you can. Tickets available both here (matinee) and here (evening).
I present you 'Fools Rush In' for a little taster sample…
P.S: The band have a tumblr too. Cool huh?