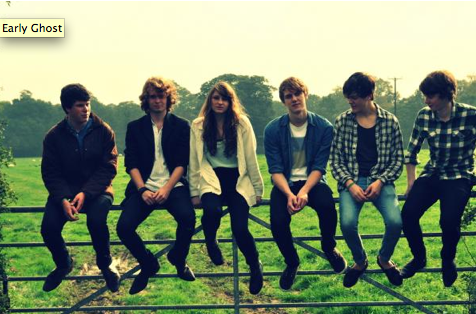 Early Ghost are a Brighton based six-piece – and even though they are a fairly new band they have already released two EPs and played with the likes of Beirut. The panel decided to have a gander…
---

Scott Edgar: When I occasionally promote shows there are a few things I look for aside from great musicianship. With a full gig calendar, a sold out first EP and commanding stage presence, Early Ghost have all the boxes ticked. Hell, even if I was just your average listener I could listen to these tunes for hours on end. There's a clear influence from the likes of Fleet Foxes or Bon Iver particularly in 1914 which marches on with trumpet fanfare riff and military drumming before meandering into finger-picked guitar. Diversity and an excellent musical ability are what will set these guys apart from their peers. There are little splashes of Hendrix-inspired guitar here and there and the addition of female vocals on The Bonfire raises the bar just a little more.
---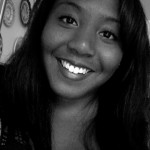 Nicole Ocran: Early Ghost seems to be almost unstoppable. Having performed with the likes of Beirut, Freelance Whales and Larkin Poe, they are currently touring up and down the country and working on recording for their third release. This six-piece has everything I love—blaring trumpets, plucky banjos, wailing harmonicas, whistling, more cowbell, xylophones and a mandolin that reigneth supreme.  Add to that a blend of lofty vocals and charged harmonies and you've got a sound set for the next big indie film. That perfect mix of pleasant and poignant. Simply lovely.
---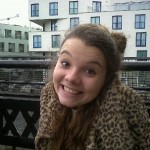 Ellie Rumbold: Early Ghost intrigued me with Lagoon on their recent EP We Crossed the Waves. If you enjoy guitar with the odd banjo here and there (like myself) then this song is for you. However, on further listening of the EP I found their style turned slightly more upbeat and less compelling with other songs. All the same, it's jolly and uplifting if it's what you enjoy. Bernardo is instrumentally deeper and the band clearly have some talented musicians as well as a wide range of instruments from electric guitars to melodicas. Similarly, the band all seem vocally strong especially in 1914 where the assortment of harmonies creates a remarkable sound. All in all, you'd be able to listen to Early Ghost on and off but a whole album of this style could become repetitive.
Listen to Early Ghost for yourself here