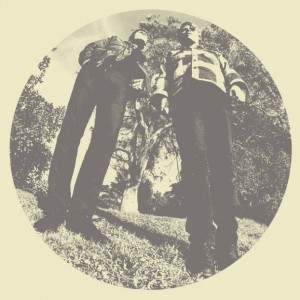 Enfant terrible: the favoured term of writers who seek to envelope youths, of immense promise and questionable mental lucidity, in a cloud of castigation. Or, alternatively, just a stick used by bitter elders, to beat against the reputations of youngsters who enjoy themselves under the acidic gaze of celebrity. Whatever your take on the term the sentiment is the same, people are fascinated by those who seem to have so much at such a tender age. Still to reach his 25th year, Ty Segall is an Enfant Incredible.
Joined by deliciously dissonant, pop loving psychedelics, White Fence, Hair continues the relentlessly prolific Segall's gradual combination of the waspish garage punk of his 'youth' and more defined pop-psychedelia. The records opening and closing tracks, 'Time' and 'Tongues', perfectly encapsulate this marriage, with both sounding like the music that John Lennon might have made had he chosen Syd Barrett, rather than Yoko Ono, as his lover.
Sandwiched in between these two excellent songs are six similarly fantastic compositions, with the album not being so much a case of holding stand out tracks but holding its own as a standout release. Particular highlights though, include 'The Black Love/Rag' possessing a Syd vibe so strong that it feels dipped in acid and '(I Can't) Get Around You', with a sense of pop wonderment that would bewitched Lennon himself.
With this collaboration Segall and White Fence remind us all of the supreme beauty and simple genius in being able to turn a few chords into moments of pop magic. Not just for existing fans but any fan of brilliant, garage infected, psychedelic pop.
Words: Damo Girling