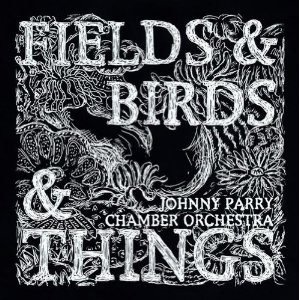 The scale of the ambition Johnny Parry brings to his new album is immediately apparent from the name change. No longer alone, he is now fronting the Johnny Parry Chamber Orchestra, a 30-piece band capable of transforming his sound into something altogether more powerful. The result is a sprawling album, replete with shimmering horns and lush strings as he stakes his claim to be the UK's very own Sufjan Stevens.
But don't expect to be dancing along to anthems about Illinois here. Parry uses his new musical weapons to paint an altogether more downbeat picture, an album packed with haunted and haunting characters – those already dead or barely hanging on. This can weigh heavy at times – where the album is introduced by the relatively upbeat lead single 'Keep Kicking And Screaming' and the brief 'Lie In A Hole', the morbid, brooding 'Rebuild It Piece By Piece' then clocks in at a full seven minutes, seventeen seconds, and casts a heavy shadow.
And this is our only reservation here. Taken in isolation, several of these tracks are wonderful, inventive meditations – even occasionally playful, but the weight of a full 55 minutes can begin to feel like a bit of a burden at times.
Not everything is so dour. After a long intro, 'Lucy Isabella & I' breaks out into a lovely, light piano melody, while 'Love & Death' sports the stunning vocals of soprano Donna Lennard. Closer 'Find Your Way Home' (video and free download below) may be about the deceased but as they pass to the afterlife it proves to be the most uplifting moment of the entire record.