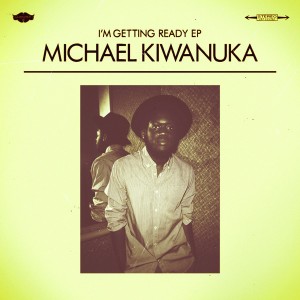 Comparisons have been made between Michael Kiwanuka's music and that of soul legends like Bill Withers.  These comparisons are surely merited, as Kiwanuka constructs simple, steady, and heartfelt songs.  He prefers to ensure that he has an earnest voice to creating something overly elaborate.  Michael Kiwanuka' latest EP I'm Getting Ready is very calm and good.
The title track is the standout.  Upon first listen may remind the listener of the first time s/he heard Nick Drake's 'One of these things first.' 'I'm Getting Ready' is a song that you will want to share with friends and loved ones because it bolsters ones spirit.
'I Need You by My Side' also satisfies as the requisite ballad on a soul recording.  With minors turning around into majors, it also shares honest and encouraging sentiments.
At less than nine minutes in length, Michael Kiwanuka's EP I'm Getting Ready will leave listeners keen for a longer release.
Words: Paul Kellner