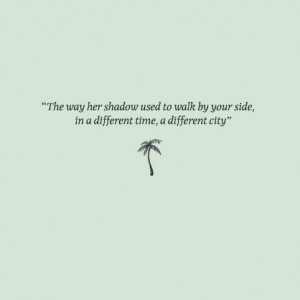 Jens Lekman's new EP, An Argument With Myself, is his first release for four years, something that fans of his are possibly not used to given his usually impressive work rate. His thirteenth EP is a very relaxed affair but it is a very cohesive collection nonetheless.
His stories, as ever, are great. In 'Waiting for Kirsten' he stalks Kirsten Dunst outside a hotel and sings that in Gothenburg "they don't have VIP lines" and that "they don't make a fuss about who you are", he's shown a terrible YouTube video in 'So This Guy At My Office' and the title track seems like almost like an examination of his thoughts as he walks down Elizabeth Street, Victoria Street and Queensbury Street respectively. The only fault that you can find is that you wish some songs offered a bit more instrumentally but it's a minor point.
In a way it's perfect that the return of Jens Lekman is via the extended rather than long-player format because it proves to be a reminder of why he has earned the many critical plaudits over the years but also leaves you wanting more. A solid and sufficient return from one of Sweden's most engrossing songwriters.
Words: Max Raymond