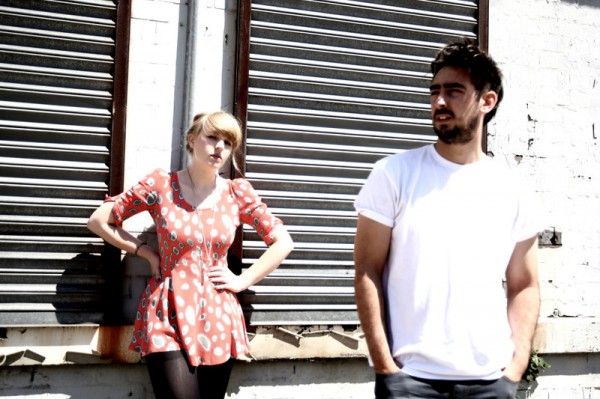 How frustrating it must be to spend all your energy and creativity making a debut album that everybody loves, only to be labelled as something you never wanted to be. Slow Club managed to win hordes of wonderful fans thanks to their first record, Yeah So, and its charming, indie pop sound, but, so the story goes, Charles and Rebecca got sick of being called twee. The recent national tour of their new album, Paradise, has been the ultimate way to prove that the band are capable of more than a handful of perky pop songs.
Slow Club's biggest headline show to date drew in some excellent support acts. Tom Williams & The Boat seem adorable live considering how remarkably angry their singles can be, and very slick given how much there is going on in their well-stuffed line-up. Spector are a new one on us, and such great fun thanks to a front man with excellent chat. Their rich, manly indie pop is enjoyable but not especially memorable, though; we remember that they were all wearing ties but couldn't sing you a single lyric or riff.
It's no wonder that despite being far from mainstream Slow Club are doing so well; their live performance is exceptional. Charles and Rebecca both have stunning voices which sound even more solid on stage, really lifting the new Paradise tracks and helping to add each to our mental favourites list. It's probably fair to say that the second album expresses emotion more through music than lyrics, so it was a fun break for the audience to sing along to a couple of Yeah So tracks, particularly the perky 'Giving Up On Love'. But it was the haunting, soaring vocals on 'Hackney Marsh' that made us feel most impressionable and ended up burnt onto our music retina.
The set was peppered by the duo's Sheffield charm, making it easy to feel very fond of them right until they disappeared at the end of their second encore, a captivating, completely acoustic version of 'Christmas TV'. Only a headline act that deserves to be there can stun the entire capacity of the Shepherd's Bush Empire into silence followed by gentle, not-encouraged singing along. You'll have to fight us for the tickets to their Christmas gig at the Union Chapel in December, and we mean actual fisticuffs.
Ashleigh Arnott