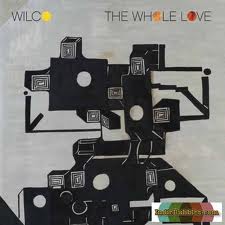 Wilco know us too well. They know what questions we're asking as we slot the Whole Love into the cd player. Chief among them is, as ever, 'what kind of band are Wilco this time?'.
After the killer one-two that is Art of Almost and I Might, they have not only answered the question but made you feel pretty dumb, as ever, for even asking it.
That's because they are the same band they have been for pretty much the last 10 years. There was a time when they were a pretty straight (and pretty great) country-rock outfit but since 2002's seminal Yankee Hotel Foxtrot they have been balancing the demands of their two particularly strong suits.
The first is frontman Jeff Tweedy's achingly bittersweet songwriting and the second is the irrepressible left-field urges of guitarist Nels Cline.
So when you approach their new album and ask 'which version am I getting today?' in the space of two tracks you have the perfect response: Either. Neither. Both. Whatever.
Opener Art of Almost is a sketchy, disembodied seven-minute trawl through the experimental side of the band – the off-kilter rhythms highlighting the brilliance of drummer Glenn Kotche and bassist John Stirratt every bit as much as ringleader Cline.
Then, just as that finishes after a belting reprise, they follow up with kick-off single I Might – a classic Tweedy singalong with an insistent beat and some wonderfully playful organ fills. It couldn't really be more different to its predecessor. As ever with Tweedy, there's a touch of menace behind the honey-coated melody and it hits home when he sings "you might not set the kids on fire…but I might".
Both tracks stand out from the remainder, the former because it is by some distance the most edgy track here – more of a nod backwards to Yankee Hotel Foxtrot than a signpost of where the record is heading – and the latter because it is the most immediate pop song on the record.
Elsewhere you get a brief summary of all the other tricks Wilco have accumulated along the way. Born Alone is a shimmery but typically dark-hearted strummer that could have been mined directly from 1999's Summerteeth, the 12-minute jam of One Sunday Morning (Song for Jane Smiley's Boyfriend) seems to come from the same headspace that created the expansive A Ghost is Born five years later and Capitol City has the easygoing 70s charm that inspired Sky Blue Sky in 2007.
Words: Rory Dollard