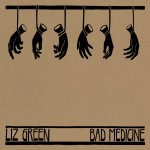 Liz Green – Bad Medicine
'Bad Medicine' is taken from Liz Green's debut album O, Devotion! and it is quite frankly brilliant. It's also pretty difficult to describe, the closest I can get being that it is a bit like hearing Antony Hegarty singing blues folk on an old gramophone record that you found in your attic. With a glorious trumpet solo thrown in. Apparently she's eccentrically charming live and she's touring the country from 22nd March, so go take a listen for yourself.
[soundcloud url="http://api.soundcloud.com/playlists/1693909″ height="200″ iframe="true" /]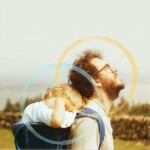 Ajimal – Footnote To Love
Ajimal is Fran O'Hanlon, a Geordie who remarkably manages to combine studying medicine with creating astounding music. 'Footnote to Love [Part One]' is being released by PopSex Ltd, the label set up and run by Frankie & The Heartstrings, and while obviously grounded in the North East it soars into an ambitious, almost supernatural vocal. The B-side 'Amputated Years' is a thing of ethereal beauty.
[soundcloud url="http://api.soundcloud.com/playlists/1557081″ height="200″ iframe="true" /]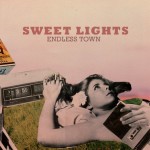 Sweet Lights – Endless Town
This is more conventional indie-pop, not that indie-pop is necessarily a bad thing. Chirpy, with a melancholic undertone, it wouldn't be out of place soundtracking a Zach Braff/Natalie Portman movie. Apart from a misguided fax-harpsichord section in the middle, it's a nice enough tune which benefits from a few listens. The video is excellent, heavily featuring owls, fairground rides and old family photos.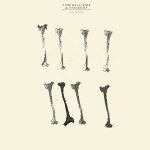 Tom Williams & The Boat – My Bones
'My Bones' comes from TW&TB's much anticipated album Teenage Blood, soon to be released via Pledge Music. The story of a jilted lover, it avoids the soppy romantic moonings of the standard breakup song, remaining darkly humorous throughout. There's some particularly lovely violin helping to dampen the anger and gel the harmonies together too.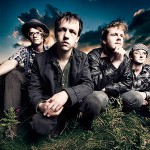 Maia – Living In The Alligator
Maia claim that in 2010 they invented sci-fi folk. I'm not convinced they are cohesive enough to define a genre – there's a bit of Beirut, some Deliverance- style banjo, a Mariachi band, some falsetto harmonies that sound a bit like MGMT (if they came from Yorkshire). Overly busy they may be, but also pretty fun. Worth checking out.
Maia – Living In The Alligator from Maia on Vimeo.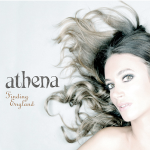 Athena – Finding England
Winsome voice – check. Ukulele – check. Whistling – check. Unfortunately these components just add up to an entirely forgettable whole. Wouldn't be out of place on an advert for Match.com.
Words: Natalie Roberts