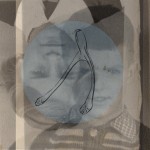 Los Campesinos! – Hello Sadness
Heading up the singles round-up this week is the title track from Los Campesinos!' forthcoming album Hello Sadness. Nearly every song on that album is catchy enough for its own release but perhaps a little too clever-clever for daytime airplay – but 'Hello Sadness' is a great choice. It's a bold statement of the album's intent: to face sadness triumphantly with plenty of guitar and heart-ache. It will also play well to Los Campesinos!' younger fans who (I get the impression) enjoy the band's more emo-core, popular romantic images: "If it's hope that springs eternal, then that's the reason why / This dripping from my broken heart is never running dry", an image ripped straight from the tattoo designs doodled in the corner of a GCSE sketch book. But when it comes to artistry and popularity, Los Campesinos! are more than good enough to have their cake and eat it – this single is a good advert of that fact.
You can stream the new single here.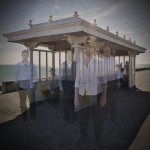 The Miserable Rich – On a Certain Night
Next, a ghost story from the so-called "chamber pop" band Miserable Rich, whose bouncy guitar and strings arrangements make this deceptively complex tale into something of a lovable romp. I say "ghost story" because this song, from their Halloween horror album Miss You in the Days is about a haunted house. And I say "deceptively complex" because, even though the perspective doesn't change, two voices vie for its ownership: "everybody knows this house is mine, and whatever else I find inside… possession's nine tenth of the law". Is this the ghost threatening the homeowner? Or is the homeowner the trespasser into the territory of the ghost? A great tune for those of you hosting a more classy Halloween gathering this year.
The Miserable Rich "On A Certain Night" by BAM!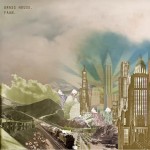 Grass House – Faun/The Breeze
A much odder single choice from Grass House – rougher vocals, an arrangement with little catchiness. But 'Faun' is surprisingly charismatic, giving its artistic folky arrangement a slight rock n' roll, maybe even a horror-punk, edge. Likewise, its companion 'The Breeze' is dark and brooding in a far more menacing way than the Miserable Rich single and although not as instantly catchy, is rewarding enough for the extra effort. Both are suitably laced with mythology and that hint of gothic to stick straight onto that Halloween playlist as well.
Faun by Grass House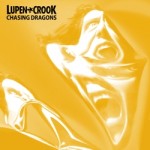 Lupen Crook – Chasing Dragons
Talking of mythology, Lupen Crook's 'Chasing Dragons' is a melodious ditty that includes a bit of dragon chasing, although admittedly this is in the context of a cannabis high. Crook tells a good story with plenty of emotional ups and downs
in the narrative and plenty of spring in the melody. Sonorously, it has overtones of The Coral's 'Pass it On', something underpinned a little too closely by a "this is the end"/"my friend" rhyme. Overall, though, it's as fun and whimsical as its name suggests.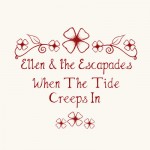 Ellen & The Escapades – When The Tide Creeps In
And finishing off a remarkably consistent week of single releases, 'When the Tide Creeps in' is a song that seems to me quite out of season. What a piece that seems tailored to the arms waving, lighters in the air finale of the summer festival set, or to the soundtrack of an indie cross-over romance, is doing in sight of the coming November frost, I have no idea. Still, there's no faulting it for quality: undemanding and graceful, yet strangely compelling; and a nice counterpoint to Los Campesinos!'s pesky catchiness: a great listen but, like many a fine single, mercifully forgettable.
Ellen & The Escapades are running a pledge drive to help get their debut album released, which you can join here.
When The Tide Creeps In by Ellen and the Escapades
Words: Tom Moyser