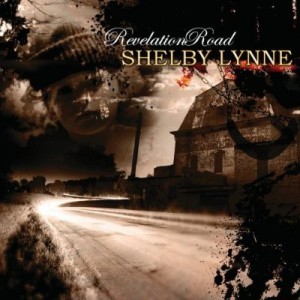 Since 2008's delightful ode to Dusty Springfield, Just a Little Lovin', released on Lost Highway, Shelby Lynne has retreated from the limelight she fought so hard to find. She quit the major labels who had eventually picked her up after years of trying, and formed her own. 2010's Tears, Lies and Alibis was self-produced and self-released, a defiant, successful declaration of independence.
Lynne has taken it a stage further on Revelation Road. Not only did she write every note, she played it too, eschewing the backing players – who before had included Muscle Shoals legends Spooner Oldham and David Hood – to record an album that is entirely her own.
It is a slice of Americana, Lynne injecting her country-tinged sound with blues, soul and gospel on an album that flits around without losing a sense of purpose. From the Springfield-esque romance of Lead Me Love to the country of 'Even Angels' to the poppy 'I Want To Go Back' Lynne switches tone with ease. The bluesy 'Woebegone' is the stand out, but it is 'Heaven's Only Days Down The Road' that will grab the most attention.
Lynne's writing has long had a very personal side to it, but this reaches a new level on this affecting track, a country-tinged rocker that tackles Lynne's memory of the shocking events in her childhood – when her father killer her mother before committing suicide in front of Lynne and her sister Allison Moorer-Earle. It is a startling topic for any song, and while Lynne handles it with grace, it adds to a rawness on this album that has not appeared in her music to this degree before.