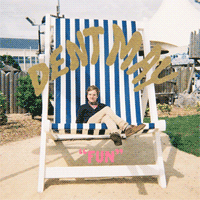 Hello readers! We have a whole bundle of singles to rattle through. To begin at the beginning, Dent May is a very cheerful sort of person. A bit manically happy, but if you like 'Fun' and weddings (or fun weddings?) he might be your man. Ben Howard is also perky, with 'Keep Your Head Up' reminding us first of David Gray, then of Paolo Nutini. we're not keen on David Gray, but approve of Paolo Nutini, so for us the jury's out. Judge for yourself.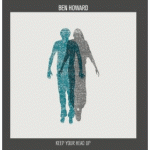 We used to come across Kyla La Grange toting her guitar at open mic nights, and now she's groomed by the Guardian as a Florence-Welch-alike. She doesn't remind us much of Florence and the Machine, despite having a taste for melodrama; she feels more like a modern female take on the kind of anthemic 80s music made by Bon Jovi and Bryan Adams. If you think this is a criticism, you're mistaken. Sometimes we can't deny the appeal of a power ballad – it's just comforting. Both tracks here, 'Heavy Stone' and 'Lambs', are rising and heartfelt, all zigzagging strings and canny, hook-driven choruses.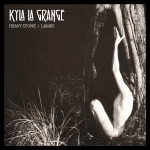 Louise and The Pins make very smooth music, with rich vocals. You could listen to this in the bath. 'Beauty Strange' is quite beautiful, but not very strange, more sultry and groovy. 'Melancholy', featuring Martha Wainwright, takes sadness and coats it in chocolate – her voice is slightly rough and smoky around the edges. Here's a video of them performing it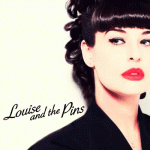 with Laura Marling.
Elephant Stone make easygoing psychedelica. 'Love The Sinner, Hate the Sin' reminds FFS indefinably of music from the nineties, crossed with MGMT. They also give us flashbacks to early Dandy Warhols albums – a likeable mash-up, complete with hippy twangling on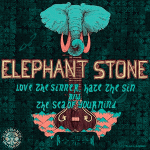 'The Sea of Your Mind'.
The most surprising artist in this bundle, the hardest to pigeonhole, is Alex Winston. She sounds like a chipmunk, and she's a bit creepy; she can sing songs about fire ants burrowing under her skin with the sweetest smile on her face. Both tracks in this bundle – 'Fire Ant' and 'Velvet Elvis' – are fizzy and excitable, with enough oddness to save them from becoming too saccharine. Well worth a listen.
Finally, we have a Sparrow & The Workshop single, 'Faded Glory'. It's from their album Spitting Daggers, and this is a lovely track; the finale, greeting a starry sky, all ecstatic and besotted.
Words: Becky Varley–Winter