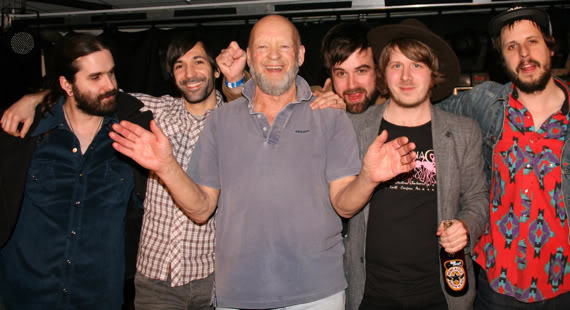 The Treetop Flyers have earned a slot on the main stage at Glastonbury this year after winning the festival's Emerging Talent Contest, so to celebrate, here's a taste of their forthcoming EP in the form of a free download of 'Long Cold Winter'.
The band were victorious at this weekend's finals in Pilton, where Glastonbury organisers Michael and Emily Eavis were among the judging panel. They were the last band standing from eight who played on the night, and from the hundreds who joined the original competition – which FFS helped to judge.
'Long Cold Winter' is taken from the Things Will Change EP, which is due out on Communion Records on May 23. You can download it here.
Before then, they'll be heading out on tour to promote the record – and to get some practice in ahead of that big new date at the end of June.
APRIL 11th LEEDS, Gaslight Club at Oporto
MAY 1st LONDON, Camden Crawl
MAY 5th BRISTOL, Communion AT Mr Wolf's
MAY 7th LONDON, Bushstock Festival
MAY 22nd OXFORD, Wood Festival
MAY 23rd LONDON, Borderline
You can also watch the band's new video for Things Will Change.