Barry Jackson and Ian Hewitt have not been a band for long – but now their debut album is out on the Ipothosis label and they are already garnering good reviews. The panel decided to check them out…
---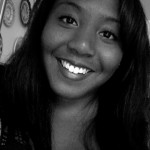 Nicole Ocran: Jackson Hewitt are a Lancashire-based two-piece with a pure sound, storytime lyrics and nothing but guts. Ian Hewitt writes of their lives as "one of wives and children; of family and friends; of dogs and walking; of socializing and of course, music" which is easily found here. Here you'll find a blend of progressive folk with traditional Celtic influences. Twenty One draws attention to their refined sound with the merging of a perfect fiddle with clear vocals. Their music is telling of a life that's been lived, and would be worth the experience all over again.
---

Helen True: I hate not loving music.  Hate hate hate, but I do not love Jackson Hewitt.  Dugdale's Flowers is more 'trad-folk' than we generally go for on FFS, and I find it difficult to get excited about this branch of our beloved genre.  The sound's just not one that delights me: the earnest, unsteady vocals, multi-layered, accomplished instrumentals, rhythmic guitar and the odd golden trumpet don't grab this particular folk fan, but that's not to say that they won't grab you.
---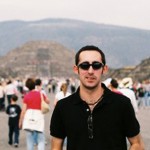 James Rutherford: Jackson Hewitt's debut LP certainly has a rustic feel to it. Largely folk driven but with some celt/rock elements and lyrics born from personal experiences, this is a tidy and charming album. In all honesty my first impressions were not good, listening to the seemingly highly rated Religion first – a feisty  and perhaps a little pretentious effort that gave me an idea of a sanitised, middle class version of The Levellers. I was wrong with this assessment though, because what followed was mostly a delight. Jackson Hewitt are in their element when they drop the noise and strip things down. More Cornwall than Lancashire, songs such as Oh My God, a beautiful acoustic love song and Twenty One, a more traditional folk song really play to their strengths. I can imagine them playing live in lovely old pubs with open fires and amazing cider and everyone having a good time.
Listen to Jackson Hewitt for yourself here