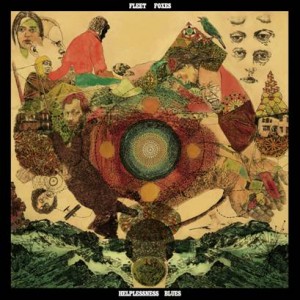 Exciting news Folkers! Fleet Foxes have announced the release of their second album 'Helplessness Blues' on 2nd May on the superlatively wonderful Bella Union. There's the lovely artwork, right there –>
AND the title track of the album is free to download from their website.
The 12 track album will be followed by a string of US and European tour dates. With ONE show in the UK at Hammersmith Apollo on 31 May. Tickets are £23.50 (gulp!) and go on sale at 9am this Friday on Live Nation.
FFS swooned itself senseless when it saw them play at End of the Road festival a couple of years – we couldn't have loved them more. Go, for the sake of your soul.