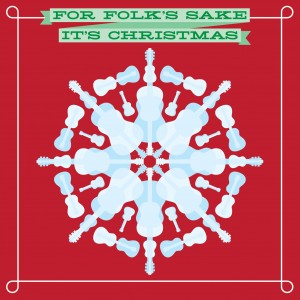 We're delighted to report that For Folk's Sake It's Christmas, our festive album to raise money for King's Integrated Cancer Centre, has raised over £1000 so far. Thank you to all those who have donated.
We're selling the album through Bandcamp on a pay-what-you-like basis. And we've more good news as the website today agreed to reduce its cut of our sales from 15% to 10%.
And we've got a special surprise for all those who buy the album through Bandcamp…
An EP featuring exclusive Bonus tracks will be arriving in your inboxes on Christmas Eve – that's new music just in time for some turkey basting and last-minute present wrapping. There'll be more news on the artists involved soonly.
For Folk's Sake It's Christmas is an original album featuring 12 tracks from artists including Dan Michaelson, Laura Hocking, Brooke Parrott, Wise Children and Emily & the Woods.