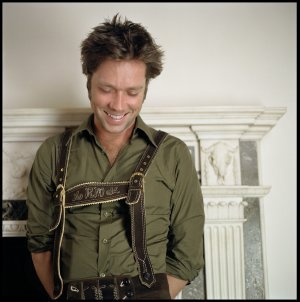 The utter wonder that is Rufus Wainwright has announced he is to release his 6th studio album of original music.
All Days Are Nights: Songs For Lulu will be released on 5th April in the UK.
The tracklisting is:
Who Are You New York?
Sad With What I Have
Martha
Give Me What I Want And Give It To Me Now!
True Loves
Sonnet 43
Sonnet 20
Sonnet 10
The Dream
What Would I Ever Do With A Rose?
Les Feux D'artifice T'appellent
Zebulon
Since his last studio album Release The Stars Rufus has been concentrating on other projects, including his opera Prima Donna — which premiered in Manchester last year — and the environmental campaign Blackoutsabbath.