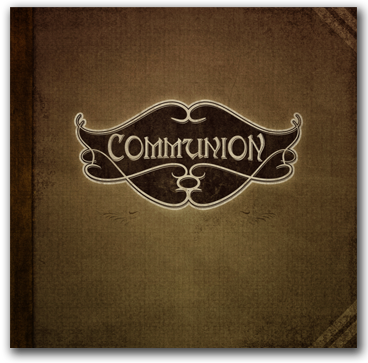 Communion, the London, Leeds and Brighton clubnight run by Ben Lovett of Mumford and Sons and Kev Jones, formerly of Cherbourg, will be releasing a 21-track compilation CD featuring Mumford and Sons, Johnny Flynn, Broadcast 2000, Alessi's Ark and Jay Jay Pistolet.
The album will be released on 1st March on limited edition double gatefold vinyl as well as download. You can reserve your vinyl copy on the Communion website now.
As well as the more established artists, it features tracks from the lesser-known members of the folk community such as Laura Marling pianist Pete Roe, newcomer Benjamin Francis Leftwich and big-in-the-States Marcus Foster.
Kev Jones said: "What's fascinating is you can hear the influence of artists such as Laura Marling, Noah And The Whale and Mumford and Sons filtering down into the newer artists and also cross-referencing each other along the way."
Communion is held at Notting Hill Arts Club, London, The Adelphi, Leeds and The Albert, Brighton. While Ben is in Australia with Mumford and Sons and Laura Marling, they will be putting on Communion's first ever antipodean event in Sydney on 27th Jan. For more details and upcoming shows, checkout the Communion MySpace.
Tracklisting:
Johnny Flynn – 'In The Honour Of Industry'
Jay Jay Pistolet – 'Vintage Red'
Marcus Foster – 'Circle In A Square'
William Stokes Feat. Marcus Mumford – 'Zion'
Pete Roe – 'Bellina'
Broadcast 2000 – 'That Sinking Feeling'
Benjamin Francis Leftwich – 'More Than Letters
Jeremy Warmsley – 'How We Became
Brendan Campbell – 'Maudlin Reverie'
Alessi's Ark – 'Hands In The Sink
Mumford And Sons – 'Sister'
Matthew And The Atlas – 'Deadwood'
Alan Pownall – 'Take Me'
Elena Tonra – 'Peter'
Beans On Toast – 'Things To Do Before You're Thirty'
Kurran And The Wolfnotes – 'Pounding'
Peggy Sue – 'February Snow'
Andrew Davie – 'Lie Down In The Blood'
Rachel Sermanni – 'My Friend Fire'
Jesse Quin And The Mets – 'The Sculptor And The Stone'
Matt Corby – 'Light Home'
Words: Lynn Roberts