It's almost that time again. Record Store Day 2013 is tomorrow, 20th April. So whether you're planning to line up outside your local record shop from the crack of dawn, or just saunter down mid-afternoon to see what you can hoover up, here is the FFS guide to some of the more interesting releases from the 100s on offer this year.
–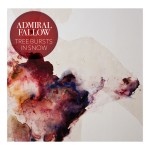 Admiral Fallow – Tree Bursts In Snow | Having made vinyl fans wait until last Record Store Day for a release of their debut album Boots Met My Face, Admiral Fallow repeated the trick with the equally wonderful follow-up Tree Bursts In Snow (listen to 'Beetle In The Box' here). One of our favourite albums of last year will come with a 24-bit Studio Master download – which is of such high quality even Neil Young might be happy to put it on a Pono. Be quick though, there will be just 500 of these on the planet.
–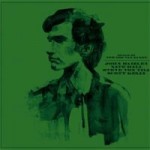 John Baizley, Nate Hall, Steve Von Till, Scott Kelly – The Songs of Townes van Zandt | As Steve Earle put it, "Townes van Zandt is the best songwriter in the whole world and I'll stand on Bob Dylan's coffee table in my cowboy boots and say that". Sixteen years on from his death, Townes still has a special place in the hearts of many music fans, and Baizley, Hall, Von Till and Kelly count themselves among them, which is why they've produced this set of covers on a limited 10". Listen to Kelly's take on St John, The Gambler here. 600 copies worldwide.
–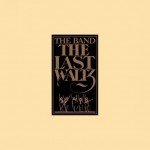 The Band – The Last Waltz | We sincerely hope you don't need any introduction to The Band. Should you somehow be unaware of a group who began life as Ronnie Hawkins' supporting cast, then hooked up with Bob Dylan and went on to produce some of the all-time great albums, then there would be no better place to start with the one they went out on. When the group chose to go their separate ways in 1976, they held one last hurrah, and invited a who's-who of county, rock and blues musicians to come and play – Joni Mitchell, Neil Young, Emmylou Harris, Bob Dylan…we could go on. Or you could just watch this. The concert has been released in most forms imaginable since, but gets a new deluxe-vinyl outing for RSD. 250 copies in the UK.
–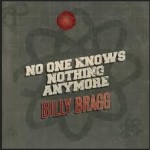 Billy Bragg – No One Knows Anything Anymore | A cut from Bragg's new album Tooth & Nail, which has been compared to his work with Wilco on Mermaid Avenue, gets a release on white vinyl. Limited to 1,000 copies in the UK.
–
–
–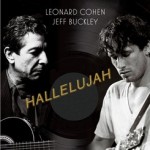 Jeff Buckley/Leonard Cohen – Hallelujah | The original and the definitive versions. Leonard Cohen's Hallelujah somehow found little success when first released on Various Positions, but then John Cale covered it, and then Jeff Buckley did. Countless others have followed, but none have been so beautiful as the one that graced Grace.
–
–
–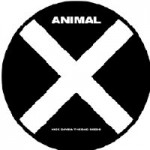 Nick Cave & The Bad Seeds – Animal X | If you just can't get enough of Mr Cave's latest album Push The Sky Away, here's some good news. Aminal X is a previously unheard track from the same sessions at La Fabrique recording studio in France. Pressed on a one-sided 7" picture disc limited to 1,500.
–
–
–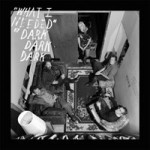 Dark Dark Dark – What I Needed | Talking of bonus materials to accompany one of our favourite albums, Dark Dark Dark have three never-before-heard tracks to follow-up the outstanding Who Needs Who. Pressed on a 10" record.
–
–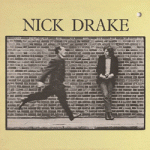 Nick Drake – Nick Drake | An original 1971 compilation featuring tracks from his first two albums Five Leaves Left and Bryter Later gets a re-press for RSD. There are too many highlights to mention, but here for your enjoyment is 'Poor Boy'.
–
–
–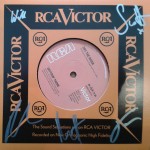 Dry The River – Theme From Zaytoon | Dry The River's take on the Zaytoon theme comes in a lovely old-fashioned RCA Victor sleeve, and every one is signed by the band. We assume their next tour will be cancelled due to repetitive strain injuries.
–
–
–
Read the rest of the For Folk's Sake Shopping Guide for Record Store Day 2013
The For Folk's Sake Guide to Record Store Day 2013 part 2: Bob Dylan, Frightened Rabbit, Grizzly Bear, Darren Hayman, Jesca Hoop, I Am Kloot, Junip, The Leisure Soceity, Willy Mason, Brendan Benson
The For Folk's Sake Guide to Record Store Day 2013 part 3: Tift Merrit, Willie Nelson, Pulp, Shearwater, Sharon Van Etten, Smoke Fairies, Twilight Sad, Bill Wells, Aidan Moffat, Stealing Sheep
–