Part two of our shopping guide continues with some lovely coloured vinyl from the Leisure Society and a sweet-sounding collaboration from Willy Mason and Brendan Benson. These are the things that should be getting you out of bed.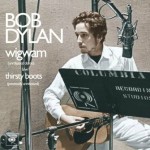 Bob Dylan – Wigwam/Thirsty Boots | Two tracks from the Dylan archives in the form of the demo for Self Portrait track 'Wigwam', and the previously unreleased version of 'Thirsty Boots', which will feature on the upcoming Bootleg Series Vol. 10. You can remind yourself of the studio original of Wigwam here.
–
–
–
Frightened Rabbit – Norland Wind | Midnight Organ Fight/Quietly Now | Architect (with Grouplove and the Manchester Orchestra) | Few bands have been busier going into RSD13 than Frightened Rabbit, who have not one, not two but three offerings. Non-album track 'Norland Wind' gets an airing on a one-sided etched 7", limited to 500 copies in the UK, while they have also collaborated with the Manchester Orchestra for a special recording of 'Architect' released on a split 12" with Grouplove performing with the orchestra on the flip side – this one is limited to 800 copies in the UK. However, the pick of their considerable bunch, provided you have a decent-sized RSD budget, is the deluxe reissue of The Midnight Organ Fight and Quietly Now. The 2008 album and its live counterpart (getting a first vinyl release in Europe) come together house in 500 limited edition art prints featuring the single covers as well as an extra image from original album art. There are 125 of each design, so you won't know which one you're getting til you've got it.
–
–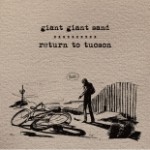 Giant Giant Sand – Return to Tucson | Just in case you didn't buy the deluxe version of their recent album Tucson, the extra tracks – a handful of remixes and remasters – getting a vinyl release, limited to 1,000 copies. You can get a taste of it here with the alternative version of 'Not The End of the World'.
–
–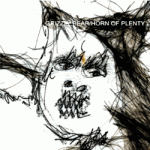 Grizzly Bear – Horn of Plenty | It's been a long road for Grizzly Bear, who have achieved much deserved success with their last two albums Veckatimest and Shields. Rewind nine years to their debut album Horn of Plenty, largely written by Ed Droste who then enlisted Christopher Bear to add extra dimensions to the sound. Take a listen to 'Don't Ask' here.
–
–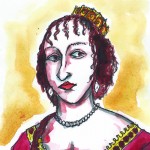 Darren Hayman and The Long Parliament – Four Queens EP | Following on from The Violence, one of our old favourites is back with a follow-up EP further indulging his ongoing fascination with English history. 'Henrietta Maria' featured on The Violence, but she is joined here by three other queens, Lady Jane Grey ('Nine Day Queen'), 'Eleanor of Aquitaine' and 'Elizabeth The First' (featuring Allo Darlin's Elizabeth Morris). It comes on a coloured 10" vinyl with download, limited to 500 copies.
–
–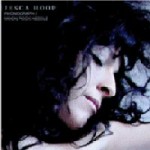 Jesca Hoop – Phonograph/Moon Rock Needle | Ms Hoop is offering up two tracks from the sessions from her last album The House That Jack Built – with Phonograph a long-time live favourite (as can be seen from this version which dates back to 2007). Limited to 250 copies in the UK.
–
–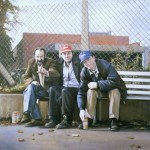 I Am Kloot – Natural History | Manchester favourites I Am Kloot have had something of a revival of late with the Guy Garvey-produced Sky At Night and this year's Let It All In. But for RSD they've gone back to where it all began with a remastered vinyl reissue of their debut Natural History, an album which includes what is still my all-time favourite of theirs, 'Morning Rain'. Incidentally, Garvey produced this one too, but that was before Elbow had taken off and all these guys could be found hanging around together in an assortment of Manchester bars. Limited to 200 copies for the UK and Eire.
–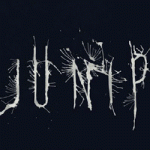 Junip – Junip | While it would be right to call this a chance to own Junip's second album (listen to 'Your Life Your Call' here) early, RSD is only two days before it's official release, so we'll focus on the fact that this limited edition version is on a special blue vinyl. Limited to 1000 copies on earth.
–
–
–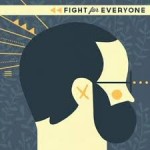 The Leisure Society – Fight For Everyone | The FFS favourites offer up the first single from their new album Alone Aboard The Ark, and go out of their way to press it on a cyan blue 7″. As if that wasn't enough, they back it with an exclusive track 'One Small Voice'. Put this on your shopping list. Limited to 200 copies.
–
–
–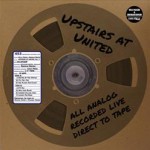 Willy Mason & Brendan Benson – Upstairs at United | It's one of those pairings you'd never have thought of if they'd not done it for you, but as soon as you hear them you'll know that Willy Mason and Brendan Benson – given a little help by the Howlin' Brothers – sound wonderful together. With a fantastic array of instruments to work with, they've recorded seven songs written by Mason's parents.
–
–
Read the rest of the For Folk's Sake Shopping Guide for Record Store Day 2013
The For Folk's Sake Guide to Record Store Day 2013 part 1: Admiral Fallow, Townes Van Zandt, The Band, Billy Bragg, Jeff Buckley, Leonard Cohen, Nick Cave, Dark Dark Dark, Nick Drake, Dry the River
The For Folk's Sake Guide to Record Store Day 2013 part 3: Tift Merrit, Willie Nelson, Pulp, Shearwater, Sharon Van Etten, Smoke Fairies, Twilight Sad, Bill Wells, Aidan Moffat, Stealing Sheep