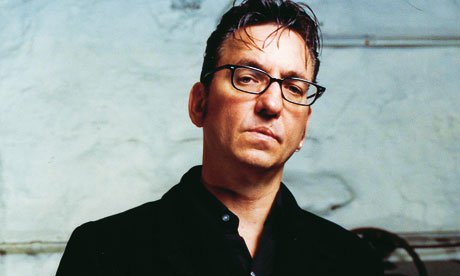 Richard Hawley will release his first studio album in three years this coming May in the form of Standing At The Sky's Edge, and he's promising a major change in direction. Where 2009's Truelove's Gutter was sparse and nakedly beautiful, the new album claims to be "a euphoric, sonic assault on the senses, channelling elements of psychedelia, space rock and ragas with heavy riffs and raw, visceral guitar solos – as well as more familiar, tender moments – which will surprise Hawley's fans and peers alike", at least according to a press release.
Hawley himself said: "I wanted to get away from the orchestration of my previous records and make a live album with two guitars, bass, drums and rocket noises!"
Not everything has changed, as Hawley has once again been recording at his favoured Yellow Arch Studio in Sheffield, where he has effectively established himself as the house guitarist and last year recorded the album Road Trip with American guitar legend Duane Eddy.
The new album is scheduled for release on May 7, and Hawley is due to announce a London show to celebrate its release. He will also headline the No Direction Home festival on Sunday June 11.
Standing At The Sky's Edge Tracklisting
1. She Brings The Sunlight
2. Standing At The Sky's Edge
3. Time Will Bring You Winter
4. Down In The Woods
5. Seek It
6. Don't Stare At The Sun
7. The Wood Collier's Grave
8. Leave Your Body Behind You
9. Before