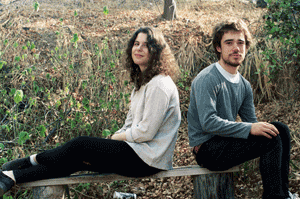 Avi Buffalo have a new single, 'How Come', out on Monday 11th June, and in honour of this release, they'll be gracing the highways and byways of the UK this week, as they embark on a little live tour.
'How Come' is the latest offering from these dreamy Californians, spearheaded by Avigdor Zahner-Isenberg.  We were fans of the first album (read editor Lynn's review here) and we're jolly pleased to be welcoming them back to our fair shores.
If you'd like to catch up with team Buffalo, they'll be at the following locations this week, with support from Admiral Fallow:
11-Jul  Bristol, Thekla
12-Jul  London,  Scala
13-Jul  Nottingham, Bodega Social Club
14-Jul  Leeds,  Brudenell Social Club
They'll also be popping up at Latitude on the 15th, so if you're lucky enough to have a ticket to that particular weekend of cultural indulgence, you can catch them there, too.
Remember this, from last year? It's pretty glorious: