Northern folk-rocker Ian Bailey has an album Tower Songs available on iTunes and, more importantly, three reviews from our panel…
---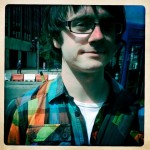 Thomas Moyser: I put my hat into the ring to review Ian Bailey because, although his setup sounded pretty familiar, there were a few quirks to his voice and guitar that I wanted to explore. What I found was a solid record of material – well polished, straightforwardly delivered. The musicianship is rich and well textured; the production values are high. If you like the sort of voice that usually comes with a harmonica below its chin you'll probably like this a lot. But if, like me, you're impatient and browse music until you find that This Is It moment, skip straight to Saving Grace, a song of scale and ambition that gives the album both its big finish and its bitter windswept hangover. Personally, I could take or leave the rest of the album, but that song is It.
---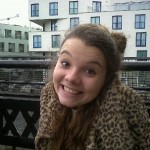 Ellie Rumbold: The Romance of Modern Invention – with its harmonica melody – made me wonder whether I'd accidently clicked on Bob Dylan as they sound uncannily alike. Double checking I had the right artist, I listened to some more tracks and discovered his talent for creating different sounds. His use of striking violin and rain sound effects on Port in a Storm definitely brings out his Irish roots. Lost at Sea (one of my favourites) shows off Bailey's effortlessly gentle voice and casual background guitar while Aching and Waiting makes you feel like you're on a pirate ship, bizarrely, with its guitar picking and maraca shaking. More Than I has a different tone again – a drum beat and a regular chorus – altogether less traditional than his other songs. On the whole Ian Bailey sure keeps the ears listening. Clever lyrics and a range of traditional and contemporary instruments creates a unique, versatile sound that seems to work.
---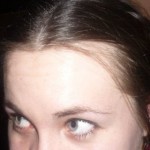 Alice Sage: His voice is husky and not as delicate as Damien Rice – which I think is where he's aiming – and when pushed, he sounds unfortunately like Sting in his Fields Of Gold period.  The accompanying artists on his recordings are stunning – the strings in Port In A Storm, the female voices at the end of Saving Grace.  Unfortunately they make the soggy lyrics and plodding chords worse by comparison – especially as the accompaniments tend to be strongest towards the end of his tracks, making the previous minute or two feel like filler.  It's listenable, but only if you're not paying attention.  Gospel choirs and swooping cellos make Saving Grace all a bit too Boyzone christmas number one, though it ends with a gorge trad-sounding acapella thing, accompanied by those owl noises you make by whistling into cupped hands.  Overall, there are interesting elements here but they seem to have been almost wasted.
Listen to Ian Bailey for yourself here