Goodtimes, Goodtimes is the moniker of London singer-songwriter Franc Cinelli, who put out his debut album late last year. The panel went in to see if the times are, er, good.
---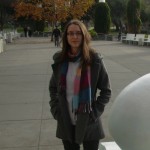 Alice Knapp: The influences of this London-based musician clearly lie across the Atlantic. His voice has the gravelly qualities of Dylan, the instrumentation the atmosphere of Springsteen. Tracks such as Burn hold a charisma similar to The Gaslight Anthem's recent revival of folk-tinged rock. It feels like a live performance could make or break the songs, since most of them are held together by the vocals. Yet Goodtimes, Goodtimes' self-titled album holds to good foundations, with well structured guitar lines, powerful female backing singers and a solid rhythm section. Blues rock on Diamonds in the Sky, echoing harmonies on Point One and folk leanings on Sweet England show a versatility that complements the many American references.
---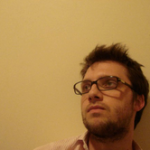 James Robinson: Goodtimes, Goodtimes is the stage name adopted by one Franc Cinelli – and you've got to wonder why someone with a real name as good as that would adopt such a bland moniker: is it just because all the other big solo artists are doing it? The whole album has the air of somebody more interested in the paraphernalia of being a star than the act of writing songs. According to his website, Cinelli's major influences include Neil Young, Joni Mitchell and Frank Zappa, but he sounds nothing like any of them. His songs are shiny, melodic and empty, the kind of pop-rock that Steve Wright might champion during Drive Time. It's an approach that might well get Goodtimes Goodtimes air play on American music stations, but it reeks of opportunism to me, and if there's one thing the music industry doesn't need right now it's more opportunists.
---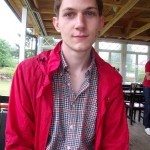 Chris Belson: Goodtimes, Goodtimes new self-titled album is a very carefully designed and well put together collection of songs full of lots of shimmering guitar effects and lavishly layered riffs and melodies. It feels much like a straight-out celebration of the music that inspired and nurtured it's creation. Songs like Let it Begin, a rolling upbeat classic rock/blues track demonstrate this perfectly, borrowing from the likes of Bruce Springsteen and U2 during the verse before falling into a La's-esque guitar-jangled chorus. A heavy American influence is obvious throughout the record. Even Sweet England, a love song about his home country, is In fact sung with very gravelly, American affected vocals. But as he says in the song, 'America, thankyou kindly for the colours that you bring…' This is nothing that hasn't been done or heard before, but it's a solidly written, professionally performed and slickly and generously produced album that's well deserved of a listen for the effort and talent that's been put in.
Check out Goodtimes, Goodtimes for yourself here.