Ethan Ash has a couple of EPs under his belt, an iTunes Single of the Week nomination to his name, and a coveted slot on a Communion gig. So the panel went in to give it a try.
---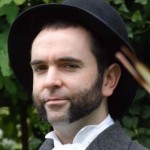 Matt Collins: Ethan Ash appears to have unironically put a picture of him playing acoustic guitar in a field on his Myspace. It maybe should have been a beach, given his propensity to the breezy campfire pop of Jack Johnson. Ethan is trying to add a funky, soulful twist on this acoustic pop with some very impressive guitar lines and a great voice which rides falsetto heights in Derelict without cracking. While the social commentary isn't quite my thing, Ethan has some extremely impressive musicianship backing him up, and is surely destined for more.
---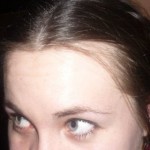 Alice Sage: Newest track Tried To Get Rid of Me could have been written for and played by a nice, gran-friendly, Buble-style XFactor winner. A nice voice, a Paolo Nutini style acoustic guitar…blah blah. You have to go way back to the angry Take Some Time to find something that is genuinely exciting. But as you listen more of his music, the impression is that, unfortunately, no level of over or under production can change the fact that this is insipid, sweet, bilge. He could easily be an R'n'B act, if tweaked a teeny bit, or he could be a sad, reflective soloist in Glee. But he is making soulless, impersonal, one-size-fits-all, cliched and boring tracks. If he managed more like the EP version of Take Some Time or his first, oldest tracks Derelict and Not Around – which are twinkly, bleak and nearly gorgeous, he may have potential – even a lot of potential. I can only hope.
---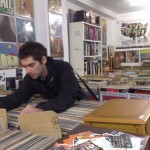 Ian Parker: Ethan Ash would appear to have everything he needs. A soaring voice, some pleasant tunes, and a winning smile. But, for me, it's all just a little too nice. Where's the edge? Where's something to make him more than just background music. I also have questions about his CV. Sure, the support slots with Seth Lakeman make a degree of sense, but Eliza Doolittle? Hard to see them sharing a stage…
Check out Ethan Ash for yourself here.