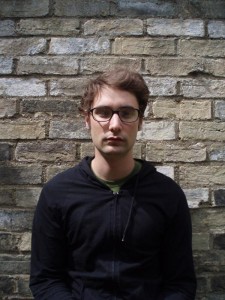 Cambridge may be landlocked, but that does not mean it cannot be home to Little Sea Monsters. Debut EP Bear on My Back is out now, and the panel found it to be an unusual listen.
---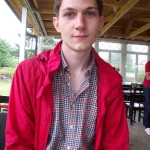 Chris Belson: I imagine Nick of Little Sea Monsters being ingested and digitized into my computer; I watch him playfully wreak havoc and listen as he expertly and creatively plucks and cuts at samples sounds and music as they travel through the CPU and up into the cups of my headphones. At the heart of each track is what appears to be quite a traditional and personal folk song, but which each time is pulled through a sort of digital mangle. In the process they pick up a nicely constructed barrage of interference, deconstruction and mischief and creates at the end of it all a very interesting and often pleasing piece of music. As is life.
---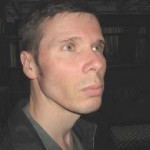 Shaun McCoy: I haven't heard much of this experimental type of stuff before. Only from hearing more commercially received tracks by Radiohead, Portishead and The Alabama 3. Cambridge ambient/folk artist Nick Crumpton, aka Little Sea Monsters, has put together an abundance of sounds on this five track EP. It is built up by quite a few components such as folk strings, electric keyboards, hip hop samples, and ambient effects. Pack has an interesting delivery of vocal harmonies that are fairly avant garde. It is a haunting anti song that could sound quite good as BBC4 programme trailer music. Dust sounds like someone tweaking around with a church organ. The vocals sit on a backdrop of hip hop/dance samples and sounds from the computer game Asteroids. Sunningdale is more of a mish mash of acoustic strings kept simple with more synth keyboards and electronic effects. I thought it was mundane compared to the first two. It didn't really go anywhere. Dust sounds like folk brought into the 21st century. Its hip hop/DJ techniques are reminiscent to tracks by The Alabama 3, but Little Sea Monsters are more sounds cape and avant garde like Brian Eno tinkering around in a country cottage. Backbones is string lead with more synth riffs drifting through it. I heard brief flashes of The Fall lyrically in this track. If you like something a bit more eclectic and experimental you'll enjoy this EP. If you don't then you may not like it.
---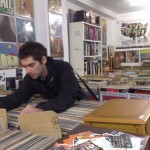 Ian Parker: Nick Crumpton writes a decent folk song. But he's not happy with that. Instead, he cuts it into little pieces. Then he glues it back together with the help of an array of samples and electronic flourishes. It's one of the most interesting, original things we've heard in a while, and something genuinely refreshing in a genre that, by it's natura, so often veers towards the traditional at the expense of innovation. The only other band doing anything like this at the moment are Broadcast 2000, but this takes the experiments to another level. We're not ready to say the end result is brilliant, but he has a promising EP under his belt and may just be on to something. And even if it proves not to be, he deserves huge credit for trying it anyway.
Check out Little Sea Monsters for yourself here.