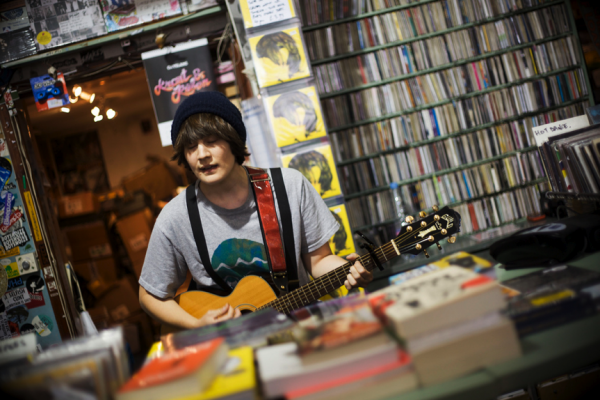 Sea of Bees is without a doubt my favourite new artist of 2010. Her debut album Songs for the Ravens was released to critical acclaim and declared Rough Trade album of the month. But more importantly to FFS, she popped round to our flat to record some tunes and nearly made us DIE with her brilliance.
Here she is blowing our socks off with Gnomes, accompanied by her producer and best pal John Baggicaluppi.

Anika Mottershaw filmed the video and she liked Sea of Bees so much that she's putting on THREE London shows next month:
21st February – The Gallery Cafe with Joe Innes (Tickets)
24th February – The Wilmington Arms with Jess Bryant (Tickets)
26th February – Westminster Library with Laura Hocking (Tickets)
We heartily recommend going to ALL THREE. Buy your tickets before they're all gone.