Colchester's Videotapes have, as they put it, just taken "a folky turn" and so they asked our panel to judge the results. Here they are.
---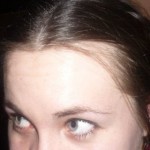 Alice Sage: These guys appear to have only two tracks and, like PJ harvey and Joni Mitchell before them they have chosen to contrast the city and the seaside. Interestingly, it is seaside track To The Coast that wins out by a mile – being textural, warm and melancholic. The ode to befuddled city romances City Song is less impressive, neither lyrically or instrumentally interesting, managing to be both beautifully performed and largely dull. With all of that talent – two lovely vocal styles, one high and gentle, one low and warm – and gorgeous gentle musicality, all that is lacking is something decent to show themselves off with. As yet, I feel we are not hearing the best from them.
---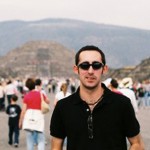 James Rutherford: Videotapes are not breaking new ground but they are making pleasant listenable music. City Song is a decent song about unrequited love, a little formulaic perhaps but not bad. Following on with the same subject matter To The Coast is again, not a bad song but there is not a great deal of life to it. I don't think I could say either song has too much shelf life. Perhaps they would benefit with a bit of variety, the odd change of pace. Just a little something to give it a kick.
---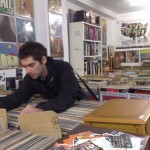 Ian Parker: First things first, Videotapes are not giving us a vast amount to go on at this point. They've recorded just the two tracks, so there may be quite a bit we're missing, more still to come. But what little there is, it's good. They offer up two sweet tracks of breezy folk pop that swim along. The first, City Song, is a forlorn love song and a simple but pleasing demo, while they bring a fuller sound on To The Coast, with its electric guitars and intertwined vocals. With so little to go on, they are still only teasing us at this stage, but it would be very interesting to hear a full EP.
Check out Videotapes for yourself here.