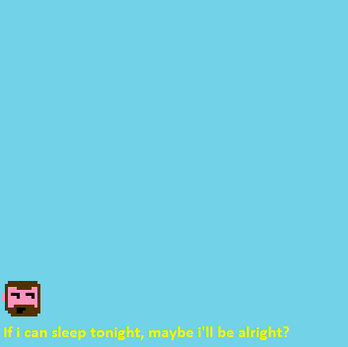 The Light Fantastic is the pseudonym of Manchester songwriter Ash Jones, who recorded both Carrying The Weight of the World and his debut 7-track EP, If I Can Sleep Tonight, Maybe I'll Be Alright at home. In his own words, he "journeys his way through tales of hope, heartbreak and love in this EP recorded in 2 days from within the confines of his bedroom".
---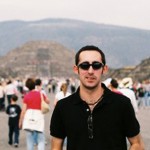 James Rutherford: The opener 'Middle of Nowhere' is a jaunty and instantly likeable track, followed by the Bright Eyes-influenced 'The day I die'. Things go a little down tempo after that and this works very well on 'If you're Coming With me Let Me Know' a delicate lament comparative to Damian Rice, it fails, however, on 'Paper Heart' which is too minimalist and a touch bland. Jones is an excellent lyricist and with a bit of polish on the music the words will get the backing they demand.
---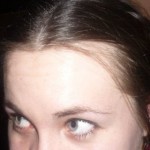 Alice Sage: This wee guy has a surprisingly nice voice – as weak and cracking and accented as you'd expect from modern, citified folk but without being fake and irritating. He creates instantly likable phrasing and brief moments of sweet, clumsy, harmony. His guitar playing, which is the albums sole accompaniment, is beautifully plain and simple. It's hard to believe this really was recorded in his bedroom – many artists spend a lot of time in studios trying to capture such a pared-down sound. Overall very clean, very calm, and wonderfully unassuming – except 'Neon Lights', which is pants. 'Paper Hearts' is truly lovely – listen out for the playground noises caught on the live recording. I recommend downloading this, not just because it's free!
---

Lynn Roberts: Retro-sounding recordings à la early Jay Jay Pistolet, with similar lyrical phrasing, If I Sleep Tonight Maybe I'll Be Alright is not a bad collection of demos. Opening track 'Middle of Nowhere' is upbeat, but from here on in most tracks are moody and heavy with a lazily strummed guitar — the bedroom quality recording sounds almost deliberate and adds atmosphere. 'Paper Heart' is the stand-out track with some variety in the guitar, a delicate melody and sweetly sensitive lyrics. Like many demos the EP suffers a little from being samey. After seven tracks of plodding guitar it can become boring and lacklustre. The accomplished vocals flit between sounding like Charlie Fink and Justin Hayward-Young, but the music fails to hold my attention. The demos show some solid songwriting, so who knows what could be achieved with some imaginative orchestration to liven them up.