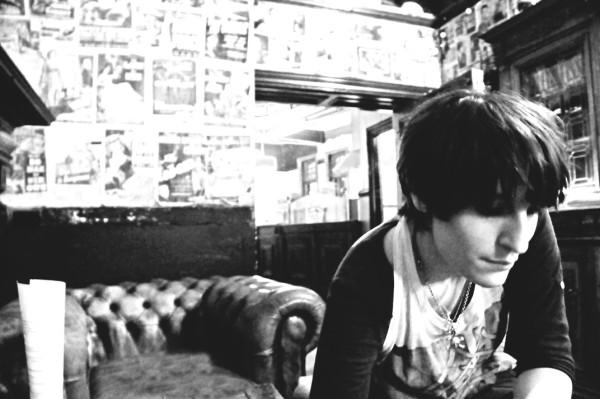 London's Salwa Azar uses a "ukelele and some other ramshackle instruments" to make her music, but, as our panel found out, from simple things can come wonderful sounds.
---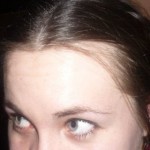 Alice Sage: This woman has a truly lovely voice. It trips and slides along like a stringed instrument, growing orchestral strength and slipping into solo softness with ease and care. Her MySpace page has only scratchy demos and low-quality live recordings. However, the gentle acoustic accompaniments – guitar, ukelele, etc. are given a lusciously warm quality by this treatment. Her lyrics have developed from the early simplicity of These Woes and Junkyard Car to the very visual, textural, style of Shine and Floating in Milk. I far prefer the joy of Floating in Milk to the fairly self-involved gloom of her other tracks. Even Something Beautiful which is a nice, happy love song, sounds depressing. Moodiness certainly suits her voice but a little variety wouldn't go amiss and she is surely capable of more.
---

Helen True: Salwa Azar is a lady with skills. The close detail of her ukulele playing and the haunting resonance of her lyrics gang up on the unsuspecting listener and bedazzles them with low-fi, magical wonder. There's something almost incantatory about her songs, with her voice rising, lilting and falling over the bare uke chords, echoing into the distance. There's a touch of the PJ Harveys about Azar's lyrics – dark, intelligent and from the dark, visceral centre of he psyche. She's a multi-instrumentalist and, I think, a bit of a poet.
---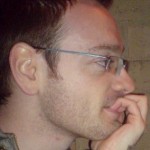 Ali Mason: There's a depth of sound to Salwa Azar's music which shouldn't oughta come out of one woman and her ukulele. Perhaps that comes in part from the inevitable echo of the live performances which feature on her Seasons Change EP, but there's an undeniable richness there, particularly in opener Floating In Milk. Azar employs riff and repetition to hypnotic effect and if things seem a little melancholy, there's a sense of humour to go along with the sadness in Vodka Amour. Non-EP track Junkyard Car shows another side with its breaks and asymmetry. Azar is a storyteller who demands and holds your attention.
Check out Salwa Azar for yourself here.