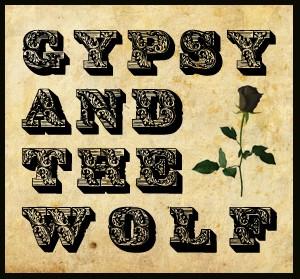 Gypsy & The Wolf caused a minor stir with the release of their The Perfect Rose EP earlier this summer, and now the likes of Gary Moore and and Mark Knopfler are throwing praise their way. So what's all the fuss about? We sent in the panel to find out.
---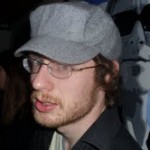 Tom White: Mumford and Sons have been the clear headline act at festivals all summer, and the search is sure to be on for more acts to capture the hearts of a similar audience. Oh look, here's one now. They'll probably get sick of the comparison fairly quickly, but Gypsy and the Wolf (and their waistcoats) are tailor-made to fit the niche. Dark lyrics – particularly on Nobody Cares and stand-out track I'm Not The One – sit with cheery, whimsical music and Pictures Of You – a story of bitterly burning a loved one's possessions, "but I daren't burn those pictures of you", which gives way to a chorus of "Oo-ooh sha-la-las" – sums up their superb eight-track The Perfect Rose EP best of all, before the rose-themed double of the title track and Blue Rose rounds things off (bar a radio version of single Good Man) in beautiful style.
---
Alice Sage: Posturing bands don't do it for me and these guys are more style than substance, or at least nothing special. Lyrically worse than predictable, though instrumentally diverse – ukeleles, glockenspiels, mandolins aplenty – they utilise occasional gospel harmonies and make some pretty sounds. Unfortunately the singer has what is simply a bad voice. A boring, irritating, nothingy voice., characterless, mediocre and sadly accented with Hackney via Hoxton fakery. Blue Rose is a decent enough track and they are clearly a musically talented two-piece. Not anything to write home about, unfortunately.
---

Helen True: Musically, these guys are pretty trad-folk with a good dose of slide-guitar country thrown in: low-fi acoustic guitars, banjos, and the thump of a tambourine underly some pretty old-school harmonies. The Perfect Rose EP is an admirable collection of songs, and I'm an especially big fan of The Good Man: an anthemic chorus, an electric organ and some good old-fashioned guitar solos team up to make what could be a bit of a classic. You can listen to them on Spotify too, which is pretty super: Gypsy & The Wolf – The Perfect Rose EP
You can check Gypsy & The Wolf out for yourselves here. Their The Perfect Rose EP is out now.