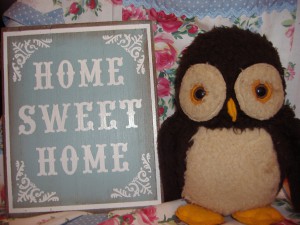 Every discerning folk fan's foul of choice, Brian Wilson II, is pleased to announce that spring has most definitely sprung.  He's spent most of the morning being dragged around a meadow by a fresh-born lamb in whose fleece his talons became most unfortunately entangled, and yet his pleasure in the changing of the seasons remains unassuaged.
For that reason, this week's playlist is quite the joy-fest.  If you've just been dumped/fired/treated rather rudely by the young man who made your afternoon coffee, this'll perk you up.  Either that or the unbounded exuberance that spring inspires in Brian'll annoy you so much you'll want to stick daffodil stalks in your eyes.
Let's hope for the former.  Here's the tracklisting, with the Spotify link below.  Happy spring!
Noah and the Whale – The First Days of Spring
Monsters of Folk – Dear God (Sincerely M. O. F.)
Belle and Sebastian – Another Sunny Day
Adam Green – Bathing Birds
The Lovin' Spoonful – Daydream
Erland and the Carnival – One Morning Fair
Efterklang – Natural Tune
Air – Cherry Blossom Girl
Emmy the Great – The Easter Parade
Fairport Convention – Chelsea Morning
Giant Cloud – Rainbows
Jeffrey Lewis & The Junkyard – Bugs & Flowers
Eels – Mr. E's Beautiful Blues
Link: Brian's Mixtape #25: Hello, Sunshine.
If you've not got yourself registered on Spotify have a look at their website to learn more. And, if you need an invite (so you can use Spotify for free) let uncle Brian know in the comments section below and he will bestow one on you.
Have a flap around our mixtape section to find Brian's previous efforts.