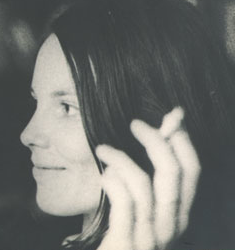 1. My friend Anika reminded me of the fascinating story of Sibylle Baier recently.
Sibylle lived in Germany in the 1970s and wrote and recorded simple, beautifully melodic songs tinged with darkness. But she didn't release anything – deciding not to pursue a singing career.
It wasn't until her son Robby compiled an album from her reel-to-reel tape recordings that her debut album 'Colour Green' was released in 2006. It's really lovely, take a listen…
>> Listen on Myspace | View Website | Buy album
.
…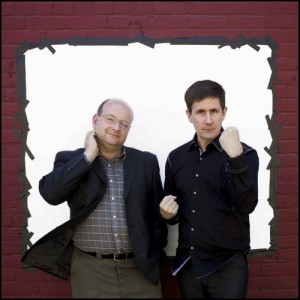 2. I'm always happy to be given another reason to effuse about John Darnielle, and here's one, in the form of  The Extra Lens (formerly The Extra Glenns) his side project with Franklin Bruno of Nothing Painted Blue with whom he has released two albums Martial Arts Weekend and Undercard. Bruno has worked on a Mountain Goats album or two and The Extra Glenns/Lens sound pretty Mountain Goatsy to me… perhaps I'm missing something.
But that's not the point. The point is: More John Darnielle! Hurrah!
If you're thinking Mountain Goats? Wha…? Don't worry, just hop over here and listen to your future.
>> The Extra Glenns on Myspace | Buy Martial Arts Weekend
| Buy Undercard
| The Extra Lens on Twitter
…
3. Have a listen to the Sharon Van Etten song Save Me. It's timeless and brilliant. From her second album Epic
.
>> FFS: Anika recommends SVE | SVE's Myspace | Buy Epic
…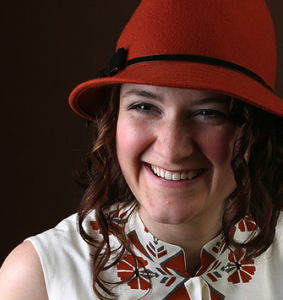 4. Wigan-born, Manchester-based Nancy Elizabeth has announced a few UK shows this month. She's heading to the Cube Cinema in Bristol, Lates Music Bar in Brighton and Old Town Hall in Gateshead at the end of the month. She's one of FFS's favourite live artists, both delicate and powerful and with some of the most charming 'twixt-song patter we've had the pleasure of chuckling to.
>> FFS Wrought Iron review | Nancy Elizabeth Myspace | Buy Wrought Iron
….
5. And while we're on the subject of awesome women touring. Laura Veirs is on a European tour. There's just one stop in the UK – The Union Chapel in London on 22nd Feb. If you're not already a fan, you can get two free tracks from her most recent album, July Flame, by signing up to her mailing list.
>> FFS interview with Laura Veirs | Buy July Flame
| Buy Union Chapel Tickets
….