Southampton duo Freezing In Fressin bring you acoustic folk in the form of their first, self titled, EP. They take their name from a productive trip to Fressin in France. The panel dropped in for a listen.
---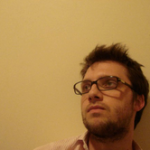 James Robinson: 'Sweetly sardonic' might be the best way to describe the debut EP from this decidedly hipsterish folk duo. All of the tracks are highly polished and each has its own identifiable personality – My Sweet Clementine in particular makes great use of jangling guitars – but the effect is tempered by lyrics which are so banal that they must be ironic. They are also delivered in a self-consciously winsome style, a bit like Mark Linkous crossed with Joe Pasquale, which leaves the songs teetering on the faultline between quirky and insincere. It just about works here, but would soon become tiresome if stretched across an entire album.
---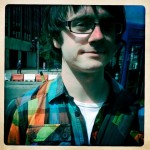 Tom Moyser: Freezing in Fressin make acoustic folky pop that is instantly warm and familiar.  Especially familiar if you're into the Jay Jay Pistolet 'Holly' as Freezing in Fressin have either stolen or stumbled upon the same tune for their most sophisticated piece of lyrical writing 'If you're a Bird, I'm a Bird'. These demos are also let down a tiny bit by the double tracked vocals, which just sound like some guy at a gig singing out of time with the music. But neither of these gripes stop me from liking this band in the slightest – these are sincere, well crafted, infectious pieces of song writing from the sort of band you'd love to discover in a small festival tent on a warm summer's night.  I look forward to hearing more.
---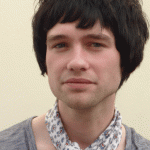 Damien Girling: Freezing in Fressin need not even play, or sing, a note to endear themselves to me. Hailing from my home town of Bristol and second home Brighton, as well as Southampton, does the job for them. Thankfully geography isn't the only reason for me to like them.  They play a brand of folk that's divorced from menace and misery but has the same sense of sentimentality that more maudlin bands, such as Noah and the Whale, employ. Imagine if Thom Yorke had grown up enjoying life, seeing the beautiful and not the sombre in things and being self-assured, rather than self-conscious.  What's most pleasing is Freezing in Fressin's use of background effects to create a warm and blissful atmosphere, which makes the listener feel as though they are gliding through their dreams on silken clouds, wrapped in velvet blankets. Fans of The Shins, The Decemberists and Okkervil River will find much to enjoy in the music of Freezing in Fressin.
Check out Freezin In Fressin for yourself here