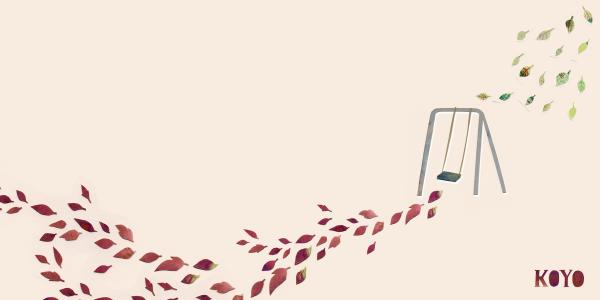 For those familiar with Junkboy's previous output, Koyo may come as something of a surprise. Although never a completely full-on krautrock machine, Junkboy, aka brothers Mik and Rich Hanscomb, certainly knew how to get into the teutonic groove. On Koyo, which means 'gentle sunlight' in Japanese, they enlisted members of the Willkommen Collective to beef up the record's folkie credentials. The result is a move towards a much more pastoral, song-based approach.
Nowhere more so than on lovely album opener 'Firth', which sounds like it should be accompanied with some Super-8 footage of young children bounding through a sun-kissed meadow, it's that cute.
'Home' introduces some fuzzy, slightly distorted vocals to the mix but is held together with a bewitching flute line which could have come out of the Wicker Man OST.
In 'Friends (Part 2)' the male-female vocal interplay, together with stabs of trumpet, recalls indie-folk faves It's Jo and Danny's earlier work, while 'Pieces of Sky' continues the theme, with funereal trumpet, a languorous tempo and layered vocals.
Much of the record, though, is instrumental, and at times the songs feel so delicate and flimsy that you worry their baby is in danger of washing down the plug-hole with the bath water.
Only 'Stendhal Syndrome' (a psychosomatic illness that causes rapid heartbeat, fainting, and even hallucinations when an individual is exposed to beautiful art) really stands out among the instrumental tracks. It has more bite, with twangy, plucked acoustic guitar contrasting against softer strings, although it probably won't quite make you faint.
Koyo closes with 'Tones X', which is the closest the album gets to their more familiar kosmiche sound of old, with fuzzy guitars and hints of electronic instrumentation too. Unfortunately though, it's a case of too little too late if this is what you were hoping for. But, if bucolic and at times rather lovely psychedelic whimsy is your bag, then this album's for you.
Words: Joe Downie