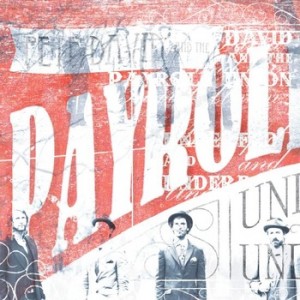 Sheffield might currently lack a defining music scene, but in the wake of all those who were keen to ape Arctic Monkeys a few years ago this comes as a merciful shot of relief. What the Steel City offers instead are a disparate handful of hidden gems, quietly getting on with the business of exploring their own musical ideas, paying not too much concern to what is going on around them. How very Yorkshire.
For Pete David and the Payroll Union this involves charting the dusty road through American history on the back of the kind of bluegrass, Americana and country that shifts the feet and stirs the blood. Death, war and witch-hunts loom large on Underfed and Underpaid, with grand themes and characters developing as the band look to set themselves alongside the storytellers of the great American songbook. 'The Sacrifice' sets the Salem Witch Trials to a harmonica-driven stomp, while 'Richmond Town' rattles and jerks against a backdrop of bluegrass banjo. All this undoubtedly makes for a rousing live show, but it is when they draw breath, as on the expansive and affecting Abigail, that something genuinely promising shines through.
More Deep South than South Yorkshire, then, and all the better for it.
Words: Rich Furlong