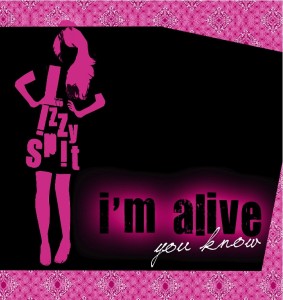 Lizzyspit has gone from writing and recording music in her own bedroom to receiving national radio acclaim and seeks to build on her momentum with this new live collection. The songs are observations on life's hopes, fears and relationships, and although they might suffer a little from being in too similar a vein, Lizzyspit's sound carries them through.
While the live set could have been bolstered with some extra instrumentation, like an extra guitar or some classical strings, the stripped down set suits Lizzyspit's music, led as it is by her strong presence and a beautiful, warm voice. The acoustic guitar is rich but understated and works well with the backing vocals and percussion.
Her latest single 'Talk You Down' highlights the set, with its passionate lyrics telling tales of determination in the face of adversity. 'Stars In The Water' is an evocative track, with choir-like backing vocals creating a dreamy effect.
Other highlights include 'Little Dan' a jaunty tribute to both young and old, while 'I Worry, I Wait' will strike a cohrd with people's hopes and anxieties in this current uncertain climate. If you love a more stripped down laid back sound, Lizzyspit is right up your street.
Words: Shaun McCoy