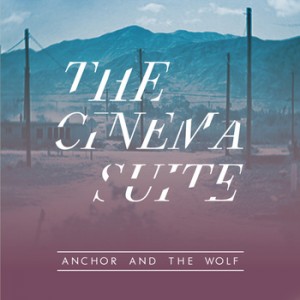 Even when listening to it, I can never quite figure out how some music manages to be both powerful and terribly delicate at the same time. But however that works, Anchor & The Wolf make it happen on the outstanding 'Trampolines and Chandaliers'. It's the opening track of their The Cinema Suite EP, a four-track collective that deserves to be heard far and wide.
They describe themselves as a "mismatch of musicians" but we can't spot a thing out of place as they deliver a handful of grand, sweeping tracks. The cinematic theme of the EP's name is fitting, for this is dramatic stuff, built around the haunting voice of Zoe Mead.
'You.Me.Cliff.See' kicks off with a chirpy opening, but goes for the epic on the chorus with its searching guitars, before the more contemplative 'Beautiful You' slows the pace with great interplay between the bass and guitar. The delightfully playful 'Paint A Scene' wraps up an EP that shows great promise.