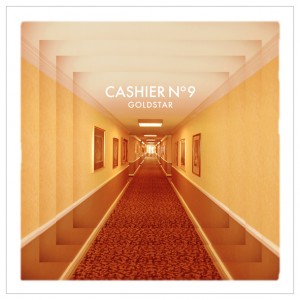 Cashier No 9 is, we're pretty sure, a terrible name for a band. But luckily for them, that's where the terribleness stops. The Goldstar EP will mark the end of their obscurity, serving as it does as their final self-released record before they move to the mighty Bella Union this summer for debut album To The Death of Fun.
And it is a fine way to mark your coming of age. The five-piece create a huge wall of sound but, far from being overbearing, still have the lightness of touch to make 'Goldstar' a perfect summer's slice of pop. They turn down the speed on 'Good Human' but 'Oh Pity' is another stomping tune that demonstrates why Britain's most reliable label is getting so excited about their latest capture.
They round out this EP by throwing in a largely unnecessary remix, but let's not worry about that. This announces a major new talent, a self-release to say farewell to the days of innocence before they hit the big time.