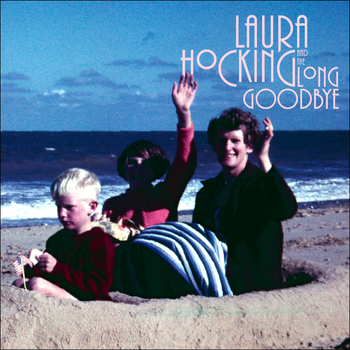 In this, the first official release through Laura Hocking's own label Chrome Yellow, four of her songs are given the full band treatment at the hands of The Long Goodbye.
The EP comes in the form of a double A-Side 'Talented Tailor' and 'Strongmen & Acrobats' plus two bonus tracks, 'All Fall In' and 'Two-Thirds is a Dream'.
It opens with 'Talented Tailor', in which anger at the commodification of women's bodies is distilled into a delightfully dark "tale of forcible tattooing". With a strong beat and staccato strings the song swaggers, and its narrator – the talented tailor's victim – takes on a newly cynical confidence.
'Strongmen & Acrobats' is a tender hymn to Laura's brother, who has autism. Always a beautiful song, with the addition of swelling strings at the end of each verse it becomes almost overwhelmingly moving. The gentle waltz and chorus "you taught me to tend towards clemency" finds contrast with the cutting language of a fierce protector; "It shook me to see old Hippocrates' oath on the walls of such hypocrites".
Hockings vocals – all resonance and deliberate pronounciation – are best showcased on Two-Thirds A Dream, backed only by acoustic guitar. And 'All Fall In' is creepily atmospheric.
Laura Hocking & the Long Goodbye is an EP of brilliantly hummable melodies and masterly storytelling, with sweet harmonies belying often brutal lyrics. We can't recommend it enough.
The release is available as a vinyl 7-inch, which comes with a bonus CD or and 4-song EP. With both formats, fans will receive an instant download of the 4 MP3s. 20% of the profits will be donated to the National Autistic Society. The physical launch is at the Slaughtered Lamb on 30th March 2011. Find out more at www.laurahocking.com.
invisible text
invisible text