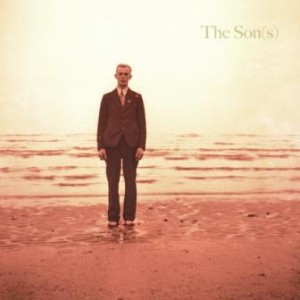 Back in May, The Son(s) received a glowing write-up from the FFS New Bands Panel, with words such as "ethereal", "majestic" and "achingly beautiful" being thrown around and an appearance on the end-of-year playlist ensuing – so hopes were high for this debut album.
And there certainly is beauty here, with the one remaining Son – his two colleagues having departed before the recording of single 'Radar' last year – possessing a pleasant and haunting voice put to work over dream-like melodies. 'Radar' itself rightly gained the lion's share of the Panel's plaudits, building from an understated beginning to a spiralling squall before suddenly settling back down and setting a surprisingly Doves-like tone for much of the album.
The oddly-titled 'Count Your Feet' is another highlight, sprawling expansively over four-and-a-half minutes and a recurring, skyscraping riff and offering lyrical intrigue ("You know that everyone dies/ Just not everyone lives"). The harmonies of 'Mars Just Plied Her With Gin' provide a suitably haunting, end-of-the-night farewell, while it is a shame the heavier rock stylings of opener 'Dogs, Boys & Men' are scarcely revisited.
And herein lies the downside to the album. Too much of it passes by in a low-key, transient haze – nice background music, but little more. The stand-out moments – those when it arrests your ear, demands your attention – come around too rarely, with over-long passages of nothingness. There is clearly talent at work here, and there are some sublime moments – none more so than the guitar solo towards the end of 'Mars…' – but a pleasant and listenable album frustratingly fails to spark into life for more than brief periods.
Words: Tom White