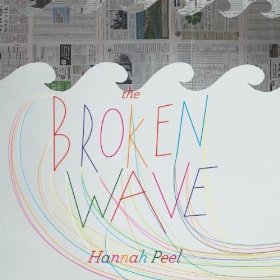 Since making its first appearance on her Tra Mhor EP, The Almond Tree, which opens Hannah Peel's excellent debut album The Broken Wave, has acquired some beefy percussion, a swaggering bass line and some Grandaddy-esque beepy synthesiser arpeggios. It's quite a change from the simple piano and accordion of the original and is a statement of ambition from Hannah, who has produced an album which fuses the traditional and the modern – and is never content to play it safe.
That she shies away from the obvious should not be a surprise from an artist who announced herself with an EP of 80s pop songs played on her music box. Here the music box takes a back seat for the majority of the album as Hannah shows off the multi-instrumentalist skills which have made her such a valuable addition to The Unthanks' touring party. Indeed, as a folk artist who bridges the worlds of traditional and alternative, it's hard not to see an influence there.
Another friend of Hannah's is Laura Groves, and 'Solitude', a beautifully sparse short story of a song, could sit very happily on Blue Roses' debut album. Like her friend, Peel eschews simple song structures for tunes that meander with simple grace. Elsewhere, as in the off-kilter 'Don't Kiss The Broken One', percussion and strings come to the fore, while the jaunty honky-tonk piano of 'Song For The Sea' contrasts perfectly with the sadness of the lyrics and has a touch of musical theatre about it.
The gentle melancholy of her own compositions dovetails neatly into the final two tracks, which are both traditional Irish folk songs. For the first, 'Cailin Deas Cruite Na Mbov', Hannah employs her trademark music box and, while it's understandable such a talented musician would want to show off her abilities on a range of instruments, it's good to hear her trademark sound getting an airing. The eerie backwards instrumentation on 'The Parting Glass' emphasises the sorrow of parting, but the sorrow doesn't have to last long – you can go straight back to The Almond Tree and start all over again.
Words: Ali Mason