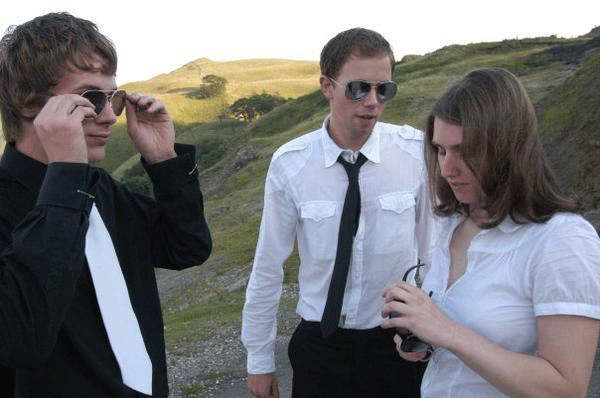 They sneaked onto the stage in the most inconspicuous of ways, which, in The Wilmington Arms, is a pretty fine achievement, and that set the tone of the night for Standard Fare. Previous gigs supporting Allo Darlin' and at Indietracks in July were both mighty impressive, and their debut album, The Noyelle Beat, is loaded with would-be singles, yet Emma Kupa, Danny How and Andy Beswick never burst into life.
Their catchy indie/pop fusion compliments their autobiographical lyrics perfectly; it's foot-tapping, head-bopping and stay-in-your-head-for-days-humming, but live, they lacked any real verve and tenacity you expect from a guitar-band in the early twenties.
The lyrics are bounced between the oscillating vocals of Kupa and the well-mannered How and delivered over a lonesome guitar which seems so very effortless. Is it this ennui that is part of their charm.
The lyrics seem to have written themselves; a by-product of a conversation, especially the lightening-paced, guilt-ridden monologue of 'Fifteen' and the mournful 'Dancing' but, when delivered live, they seemed devoid of oomph.
The Noyelle Beat is an impressive debut album, and having seen them before, I'll put this down as an off-night. Standard Fare have a lot to offer and their sunshine-packed songs promise a bright future for this obviously talented Sheffield three-piece.
Words: Michael Grady