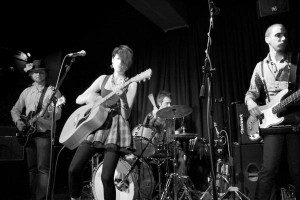 The first thing to say about the Cellophane Flowers is that they're a good bit rockier than many of things you'll be used to finding on this website. But they draw on all manner of influences, of which folk is one, so here we go.
---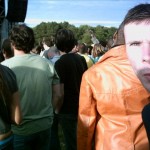 Shaun McCoy: This London-based quartet fashion together meaningful, dreamy, powerful vocals with bits of indie, punk, folk and psychedelic grandeur. There is a very fine guitar sound driving through the centre of their 5 track EP. Solid bass lines and neat drumming also add their weight. Singer Francesca Corradini is a strong presence, turning from angst-ridden tones to a more optimistic plane. The standout track is Yes I Am – a heady mix of Stooges-esqe grunge raised to the fore by Francesca's powerful driving voice, creating as much nervous tension as a David Lynch film. If I Was A Girl is a shimmering, tight musical combination finished off with a vocal reminiscent to a fine Italian red wine.
---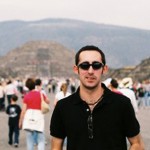 James Rutherford: As a genuinely international group (with band members hailing from Italy, Australia and England), it's little wonder that The Cellophane Flowers have a wide range of influences and on this evidence, it serves them well. Catchy hooks, pacey beats, rocky in places, poppy in others and at times quite funky, the EP is an enjoyable journey and shows signs that they could make an impact as an indie/pop band, I don't think they're going to trouble the folkies though. The one major reservation I have is the longevity; the occasional listen is fine but if over played it can become a little sickly. That said, it's probably perfect for the charts.
---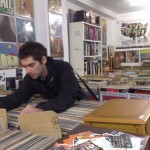 Ian Parker: This isn't strictly folk, or indeed mainly folk, as you'll immediately notice when they funky vibes of their indie-rock sound first fill your speakers. They've included all manner of sounds in their final product, and poured it all into a polished, marketable sound. While Freeze Me is a more basic indie rock song, If I Was A Girl is far more interesting, with its reggae vibe and pop grooves. Count Me In goes off in yet another direction, borrowing from the more melodramatic moments of 80s pop. It's well worth the listen, just to see where they'll go next.
Check out the Cellophane Flowers for yourself here.