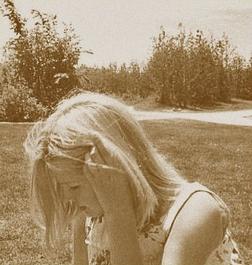 The first thing that hits you about Ontario's Camille Delean is the voice. But what about the music she is using it to sing? The panel went in to see what they could find.
---
Ben Sunderland: Camille Delean very quickly led me to believe that she could settle herself snugly into any point you care to pick from the past thirty or forty years of our folk-musical heritage, which must mean her easy, breezy notes of relaxed country-folk share both at once a timeless element and a quality of contemporary suitability. Once established, surely she's to be cherished as a new gem of our global folk scene? From even just the initial couple of bars of each song does Camille's voice give an instant assurance that it holds the calibre and confidence to stand easily on its own in a solo setting. Yet with the added quality of tasteful backing arrangement the sound of Camille Delean is given the polish it deserves. As timeless as Camille is I'm just glad she's being timeless in our time.
---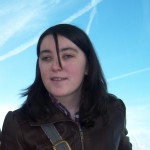 Eala MacAlister: Camille Delean's music has a definite country tinge and the fact that she recorded her EP in Nashville is hardly surprising. The songs are very pleasant and the clear highlight is Camille's voice. Roads Of Empty is the most upbeat of the songs and keeps the country sound with harmonica being added. These songs are slow and wistful and do resemble the country singers that appear to be Camille's main influence. But other than a fantastic voice I struggle to find anything that really stands out and is really original in this music.
---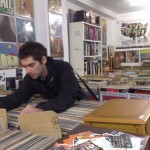 Ian Parker: At a time when the likes of Lissie and Caitlin Rose have come in and made female country singer-songwriters relevant again on the big stage, here's Camille Delean with her own fine offerings. She sings really beautiful songs of heartache, carried by a wonderful voice and a lovely soundscape built on that country standard of steel guitar. Highly recommended.
Check out Camille Delean for yourself here.