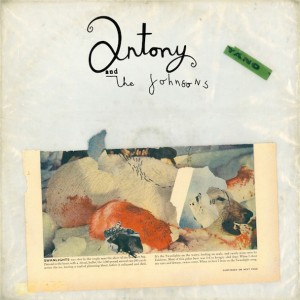 Antony and the Johnsons, the brainchild of Antony Hegarty, are ready to tug at more heartstrings. Swanlights, their fourth album, is the most ambitious and wide-ranging of their recent releases and follows only a year and a half after the critically acclaimed The Crying Light, which was comparatively more sparse (i.e. piano and vocals were the main focus). It's also been five years since they took home the Mercury Prize for the stunning I Am A Bird Now and it would take a hell of a lot for him to top this breakthrough triumph. On this record, he comes mightily close.
Hegarty's vocals might still divide opinion but those who love them will find something comforting about it as soon as they hit the play button and this time he's assembled a much grander and rich sounding backing band, adding more layers of strings and percussion in the process. Swanlights, in general, is also a much more cohesive listen that is best experienced as a whole. Despite this there are moments that are worth singling out. You could argue about what the title 'Salt Silver Oxygen' means for all of eternity but when the song is so majestic and beautiful it doesn't really matter. 'The Spirit Was Gone' is very fragile sounding and has some of the best string arrangements of the album and 'The Great White Ocean' is also equally touching.
Some might grumble about the lack of dynamics that were so prominent in The Crying Light (and, in truth, it does lack a song like Kiss My Name that is urgent and direct) but Swanlights is a completely different beast; a much more measured and thought-out LP that demands a re-listen purely for its unrelenting beauty and poise.
Words: Max Raymond