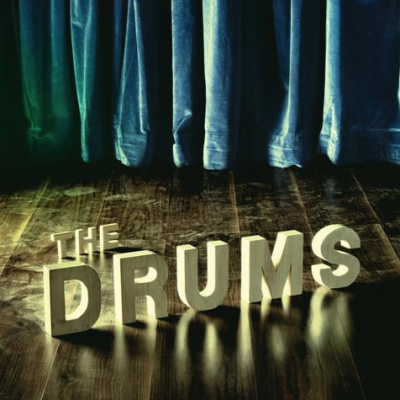 Over the past twelve months The Drums have made the journey from formation to the hottest indie act on the planet. All that was needed to see their hype explode was a début album. Well it's finally here! The most eagerly anticipated record of 2010 is now decorating the shelves of record shops across the land, desperate to be taken home by the legions of skinny fit jeans wearing indie aficionados who keep the NME in circulation. The question is though, is it any good?
Last year New York was 'THE' place to be, with no wave taking the city by storm and giving indie circle fame to brilliant bands like Abe Vigoda, Crystal Stilts, Vivian Girls and Titus Andronicus. As New York residents The Drums had an epic task to avoid being accused of degenerating their peers, if being the next big thing wasn't pressure enough.
However, where those bands aped the 90s and late 80s, with the lo-fi chic of indie-punk and the dissonant beauty of shoegaze, The Drums have taken New York to the early and mid 80's by drawing on English indie-pop. Their influences are easy to pick out. There's the jaunty melancholia of the Smiths and The Cure, the synth driven background of Echo and the Bunneymen and the soaring vocals of Michael Stipe (well America did make some fantastic indie-pop in the 80's too).
The result of drawing upon these seminal acts has been an extremely fine début release from the Drums. Stand out tracks include the song that started the flowering of excitement around the band, the anthemic 'Lets Go Surfing', which sounds like the brother of The Cures 'Boys Don't Cry'. There's also 'It Will All End in Tears', 'We Tried' and 'Book of Stories', songs that could have been lifted from The Smiths classic collection Hatful of Hollow. They close the album with 'The Future', which sounds like a mixture of The Cures 'Pictures of You' and 'Caroline, No' by the Beach Boys.
The answer to the original question then is a resounding yes! And, although The Drums were never going to make a record as outstanding as the hype surrounding them would have led you to believe, to do so would have been to match The Queen is Dead, Ocean Rain and Disintegration with their first album, their fans should be delighted. With gorgeous melodies, glorious hooks a plenty and the sort of cheekbone charisma that leaves an ache in the stomach of model agencies everywhere, The Drums eponymous début could see them become enormous.
Words: Damien Girling