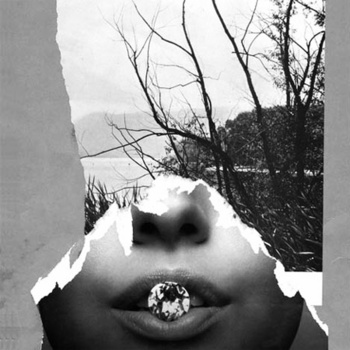 The Family Band are formed of husband/wife duo Johnny Ollsin and Kim Krans, and their friend Scott Hirsch, but it's been said they have a "fourth member", their log home plan cabin in the Catskills Mountains of upstate New York where they go to write and record.
It's hard to argue with that assessment. They might be the latest band to come off the Brooklyn conveyor belt, but you can hardly imagine these songs being recorded in the city.
There's an old-world quality to the sound the band have dubbed "heavy mellow". Krans' icy vocals, Ollsin's driving rhythms and Hirsch's haunting steel guitar licks create a dark mood, but a wonderful sound. Anyone who has been won over by the Smoke Fairies will find plenty to like here.
Despite the menacing mood of much of this album, there's also a sense of the hippy sentiment running through it, with strong shades of Jefferson Airplane on several tracks. They are a band with a strong sense of the homemade – they not only built their recording studio themselves – they introduced themselves to the world by handmaking copies of their EP and posting them to anyone who got in touch free of charge.
Maybe 'Miller Path' is coming out at the wrong time – it's really not a summer album, but their timing would be about the only criticism of a very exciting new band.